Videos
Webinar – What's New in PhpStorm 8: Evolving with You, October 7th
Join us Tuesday, October 7th, 16:00 – 17:00 CEST (10:00 AM – 11:00 AM EDT, check other zones) for a free webinar, What's New in PhpStorm 8: Evolving with You with Maarten Balliauw.
PhpStorm 8, released on 16th September 2014, brings even more emerging technologies to help you enjoy web development, with deepest-ever code understanding and advanced support for remote environments.
During the webinar, Maarten will overview new features and major improvements brought by this release, such as:
PHP Language Support: completely re-worked language injections into PHP literals; PHP 5.6 full support; source & test directories for PHP
Frameworks: Blade template engine support; WordPress support; Drupal 8 support
Behat support
Remote PHP interpreters support
Web technologies: AngularJS; Grunt; spy-js
Platform: Multiple carets and selections; working with a single file without creating a project; bundled Scratch plugin
and more…
This webinar is geared towards developers of different proficiency. Please register now. There will be an opportunity to ask questions during the webinar. The recording will be available within a few days after the webinar.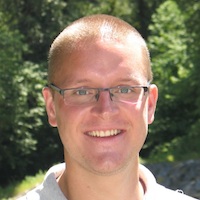 Maarten Balliauw
is a Developer Advocate at JetBrains. His interests are all web: ASP.NET MVC, PHP and Windows Azure. He's a Microsoft Most Valuable Professional (MVP) for Windows Azure and an ASPInsider. He has published many articles in both PHP and .NET literature such as MSDN magazine and PHP architect. Maarten is a frequent speaker at various national and international events such as MIX (Las Vegas), TechDays, DPC and others..
Subscribe to Blog updates