Events
Meet PhpStorm at DrupalCon, phpDay Italy, php[tek] in May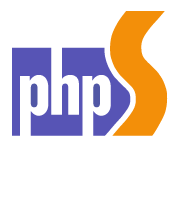 The PhpStorm team is up for a few conferences in May and eager to meet you there! We'll be visiting DrupalCon (May 11-15), phpDay (May 16-17), and php[tek] (May 18-22).
DrupalCon, May 11-15, Los Angeles, CA, USA
DrupalCon is the heartbeat of the Drupal community. It's where improvements to the project are made, where important business connections are built, and where lifelong friendships bloom. Three times a year, the Drupal community gathers in North America, Europe, and a third geographic region, and joins together for a full week dedicated to sharing and growing Drupal skills.
The North American DrupalCon is the most widely attended Drupal event in the world. Taking place in sunny Los Angeles, California this year, DrupalCon Los Angeles will feature a full schedule of educational, networking, and contribution opportunities.
At our booth we'll be happy to show you PhpStorm demos, answer any questions you have in mind, share information about future releases, and of course have fun!
Be sure to register for our free license raffle and grab one of our awesome yo-yos and other gifts. Even if you don't win a free license, we'll send you a discount toward a new PhpStorm Personal License.
JetBrains Team: Alexey Gopachenko (Project Lead), Mikhail Vink (Product Marketing Manager), Elena Shaverdova (Software Developer).
phpDay Italy, May 16-17, Verona, Italy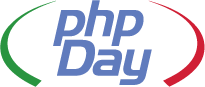 phpDay is the first historic Italian conference dedicated solely to PHP development, technologies and management. It is aimed to IT managers, developers and innovators.
Each year it renews the opportunity to link to new business partners. phpDay 2015 will be from 15th to 16th of May. They'll show new development traits, best-practices and success cases related to quality, revision control, test-driven development, continuous integration and so on. There are also talks about design, project management, agile and various php-related technologies like Zend Framework2, Symfony2, Laravel, Drupal, WordPress.
phpDay introduces the most important international PHP gurus to italian and european developers. Three tracks, two days of talks and workshops: you can learn best-practices, good methodologies, case histories about quality assurance, and have a broader view on development and innovation with PHP.
JetBrains is raffling one Full Conference Ticket to phpDay Italy – comment on this blog post and you'll get a coupon code. First come, first served – only one ticket available.
You can also take advantage of 15% discount for conference tickets using the discount code "jetbrains". This offer is valid until the reserved amounts of discounted tickets available for purchase are gone.
JetBrains Team: Maxim Kolmakov (QA Engineer), Svetlana Zemlyanskaya (Software Developer).
php[tek] conference, May 18-22, Chicago, IL, USA
The creative minds behind php[architect] magazine have been running php[tek] as an annual PHP & web technology conference since 2006. They've also organized numerous other conferences, starting back in 2004, but php[tek] is a special event dear to their hearts.
The php[tek] brings together great technology content and great people and mixes them up in a wonderful cocktail of PHP fun. Organizers like to think of php[tek] as a professional conference with a community flair. You will find a high-quality presentations by the brightest experts in the PHP world, coupled with a welcoming and friendly community of attendees and speakers.
We don't have a booth at php[tek], but our Product Marketing Manager Mikhail Vink will be at the conference to meet the community, show some demos, and surely have a nice time together. Just look out for the guy wearing 'PhpStorm Team' dark-blue t-shirt, or give Mikhail a shout in Twitter.
See you soon!
Keep up with the latest PhpStorm news on our blog and follow us on Twitter @phpstorm.
Develop with pleasure!
– JetBrains PhpStorm Team
Subscribe to Blog updates