Events
DrupalCon Barcelona and Bulgaria PHP Conference Tickets Raffle & Meet PhpStorm Team at DrupalCon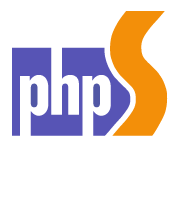 The PhpStorm team is visiting DrupalCon Barcelona (21th – 25th September) and will be eager to see you there! We're also sponsoring Bulgaria PHP Conference, and raffling tickets to both conferences (one for DrupalCon and one for Bulgaria PHP Conference). Read on to know more on how to take part in the tickets raffle!
DrupalCon, 21th-25th September, Barcelona, Spain
DrupalCon brings together thousands of people from across the globe who use, develop, design, and support the Drupal platform.
DrupalCon is the heartbeat of the Drupal community. It's where improvements to the project are made, where important business connections are built, and where lifelong friendships bloom. Three times a year, the Drupal community gathers in North America, Europe, and a third geographic region, and joins together for a full week dedicated to sharing and growing Drupal skills.
The European DrupalCon is an action-packed week of all things Drupal and features a full schedule of educational, networking, and contribution opportunities.
At our booth we'll be happy to show you PhpStorm demos, answer any questions you have in mind, share information about future releases, and of course have fun!
Be sure to register for our free license raffle and grab one of our awesome yo-yos and other gifts. Even if you don't win a free license, we'll send you a discount toward a new PhpStorm Personal License.
Don't miss the hands-on session, PhpStorm for Drupal Development, presented by PhpStorm's Alexey Gopachenko on the second conference day, September 22nd, 17:00 in the "120-121: Viacom Media Networks" room.
JetBrains team: Alexey Gopachenko (Project Lead), Andrey Sokolov (Software Developer), Maxim Kolmakov (Quality Assurance Engineer), Liubov Melnikova (Technical Support Engineer).
JetBrains is raffling one Conference Ticket to DrupalCon Barcelona – please comment on this blog post stating that you want to win a ticket to DrupalCon. The winner will be selected randomly on September 11th, 16:00 GMT. Congratulations to Evgeny Chernyavskiy on winning the DrupalCon ticket!
Bulgaria PHP Conference, 25th-27th September, Sofia, Bulgaria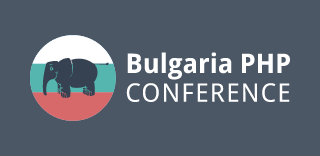 This event is the initiative of a small group of developers who started the first PHP User Group in Sofia, Bulgaria just two years ago. Their desire to learn and their love for the code gave them the courage to take the initiative and bring some of the best minds in the PHP community in their home town. They have invited some top-notch speakers from all over the world who will make sure you will enjoy some high-quality talks. But most of all, they hope to get together some great people who will spend their weekend sharing their know-how and getting to know the large PHP community.
PhpStorm is supporting Bulgaria PHP Conference as a Silver sponsor this year. Unfortunately we won't be able to come in person at this time, but make sure to address us all the questions you may have via support or social media resources.
JetBrains is raffling one Conference Ticket to Bulgaria PHP Conference – please comment on this blog post stating that you want to win a ticket to Bulgaria PHP Conference. Only one ticket is available, it'll be given to the first commenter. Congrats to Anastasiia Zhenevskaia on winning a Bulgaria PHP Conference ticket!
See you soon!
Keep up with the latest PhpStorm news on our blog and follow us on Twitter @phpstorm.
Develop with pleasure!
– JetBrains PhpStorm Team
Subscribe to Blog updates