News
RubyMine EAP build 638
First RubyMine build in 2009 is available!
What's inside?
Improved Ruby Debugger
Smarter inspections for Rails code
Model Dependency Diagram (view demo)
Ruby regular expressions syntax and error highlighting
Better Mac OS X keyboard shortcuts (view keymap PDF)
and more…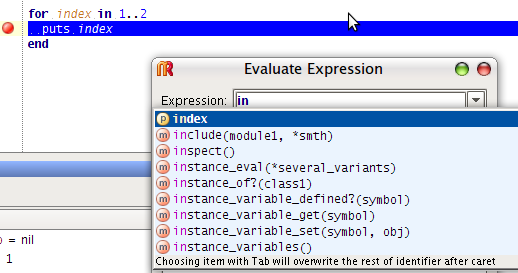 Download RubyMine EAP build 638 and let us know what is still missing in it for you.

Subscribe to Blog updates