News
New Faster RubyMine 4.0 EAP is Ready for Download
Hello everyone,
We welcome you to download the new RubyMine 4.0 EAP build!
There is no limit for better performance and our team is struggling for faster RubyMine all the time. But we are glad to announce the next build of RubyMine 4.0 EAP that is much faster than any previous one. And now we can not only talk about performance improvements but also show the numbers!
Take a look on benchmark results for 'Inspect Code' run on two example projects (Radiant and Diaspora). The results are the time, so the smaller the better: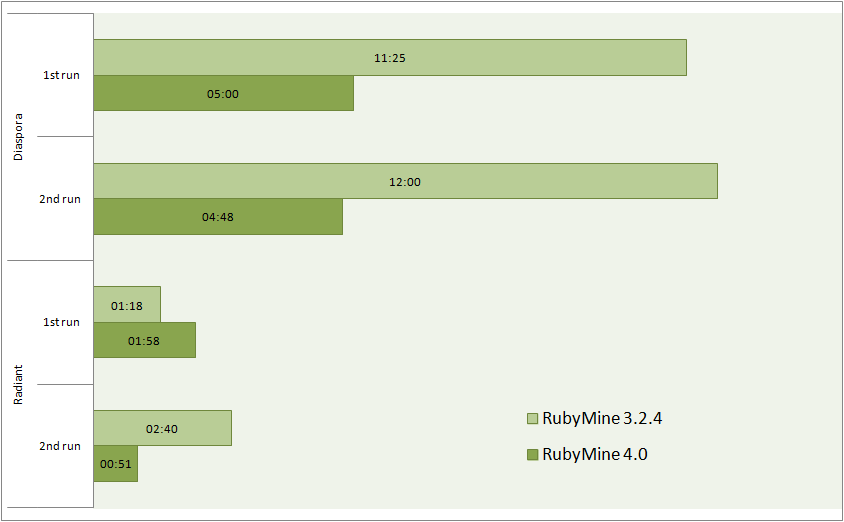 As you can see RubyMine is now working significantly faster and subsequent runs are also better. But you can also become a little bit faster with the latest IDE additions, such as Go to Class by full class name and mnemonics for Go to Related Files. Find Usages function has also been improved.
For those who like to be on the cutting edge we are glad to say that compilation for CoffeeScript files is now available right from the IDE. Just run 'Compile cofeescript file' from the context menu and see the corresponding JavaScript code in the same window to compare: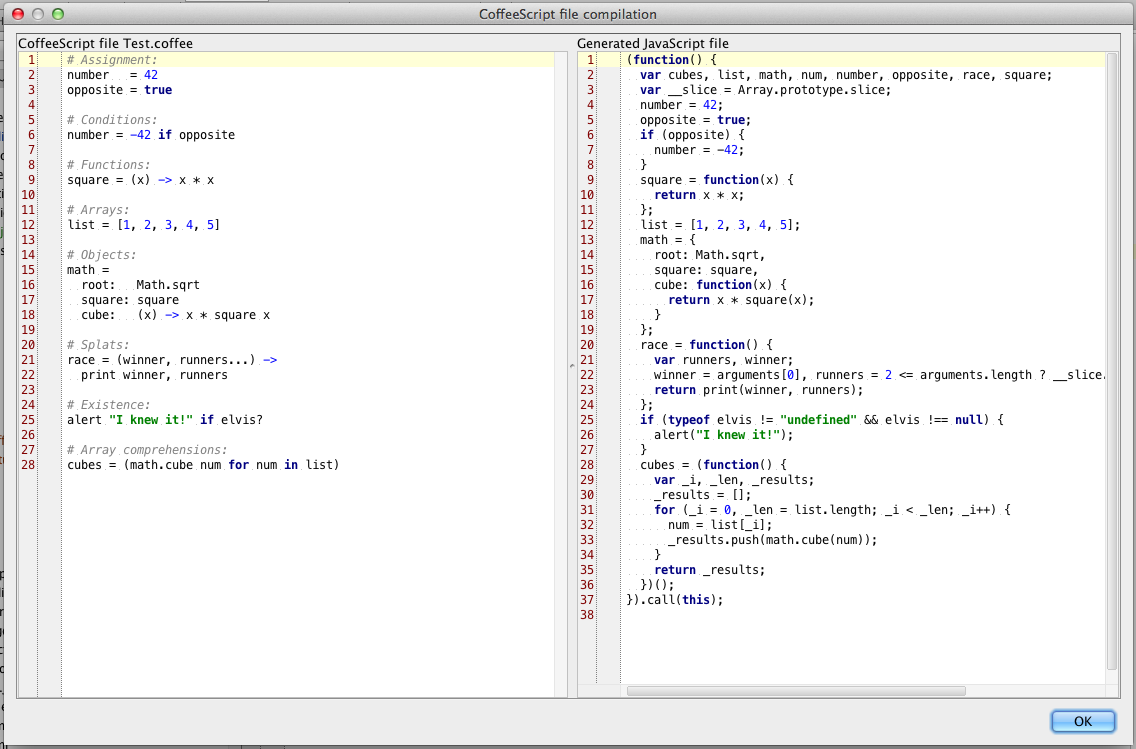 More details and screenshots are available in the full changelog. We welcome you to try and tell us what do you think about it.
—
Develop with pleasure!
JetBrains RubyMine Team
Subscribe to Blog updates