Events
News
RailsConf 2015: Small Afterword and License Winners Announced
Hello everyone,
Ever since my colleagues and I visited RailsConf 2015 in Atlanta last month, I've been pondering over the closing keynote by Kent Beck. We're lucky to be a part of the JetBrains family, but like all developers we sometimes ask ourselves, "Does my work matter?". How can we know if our work on RubyMine is making a difference?
I believe the answer lies in your feedback, and especially the feedback at the conferences we visit: when we get a chance to talk to Ruby developers, sit close together and look at RubyMine with your eyes. That's what RailsConf was all about. The first day at the booth, so many people stopped by that we barely had a minute to catch our a breath.
And that was great! Thank you for coming to our booth and sharing your joy and passion, asking questions and voicing concerns!
Many of you also left your contacts on our tablet to win a free RubyMine license, and today we're glad to announce the raffle winners. They were randomly selected with a simple Ruby script created in RubyMine as a Scratch file. Here are the results: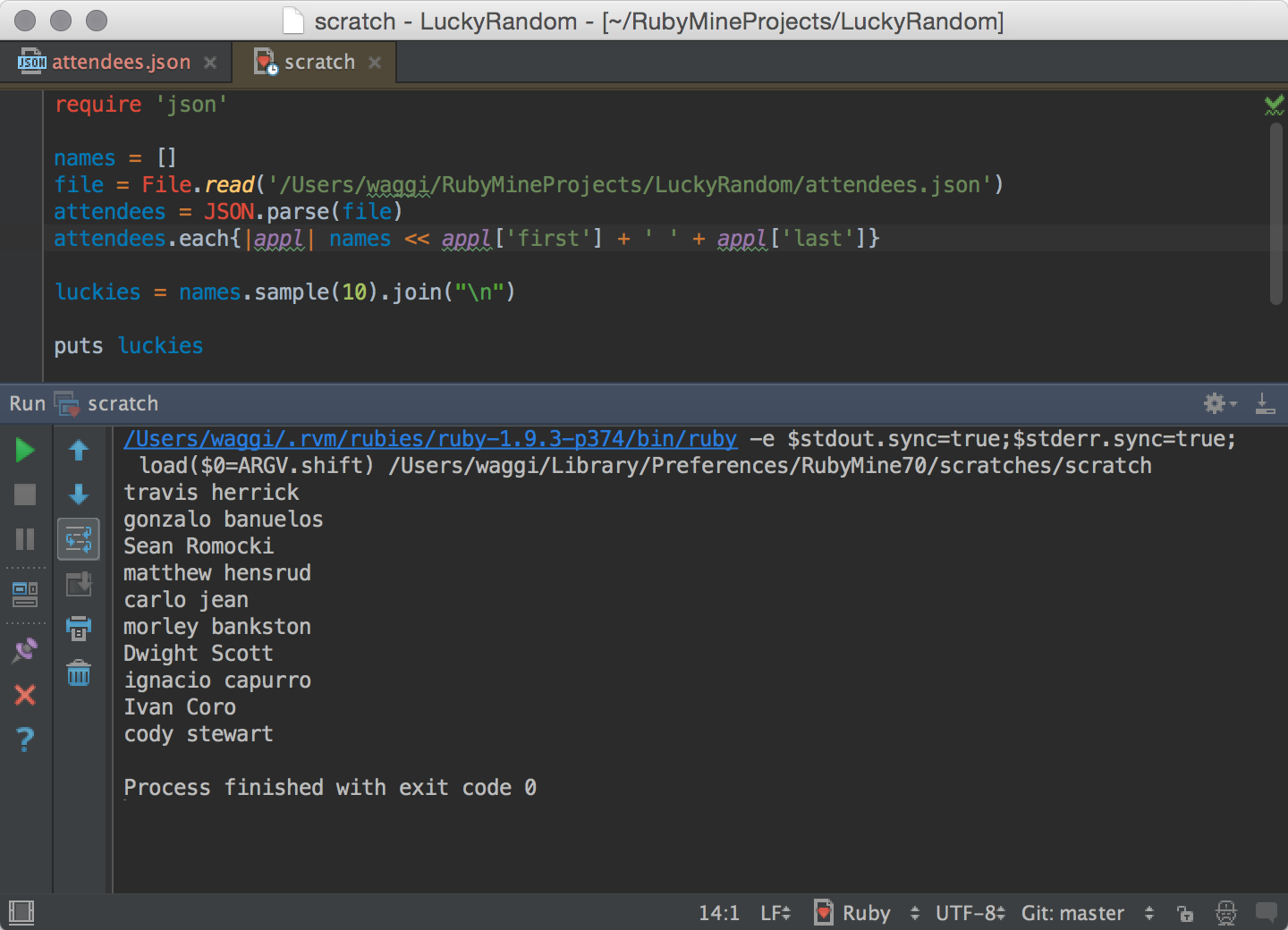 We've already sent a personal email to each of the winners, with details on how to claim your license. For everyone who didn't win though, we're offering a 25% discount. If your name is in the list above but you didn't get an email from us, or you'd left your contact at our booth but didn't get an email, ping us here in the comments.
Congratulations!
—
See you next year in Kansas!
JetBrains RubyMine Team
Subscribe to Blog updates