Early Access Program
News
RubyMine 2016.2 Early Access Program is Open
Hello everyone,
Last year's move to the subscription model was motivated by our desire to release more often, focusing on continuous delivery of value independent of versioning. With that goal in mind, we started this year with RubyMine 2016.1, the first release in the series of releases planned for 2016. Now we're glad to announce RubyMine 2016.2 EAP, a preview of the next IDE update planned for this summer!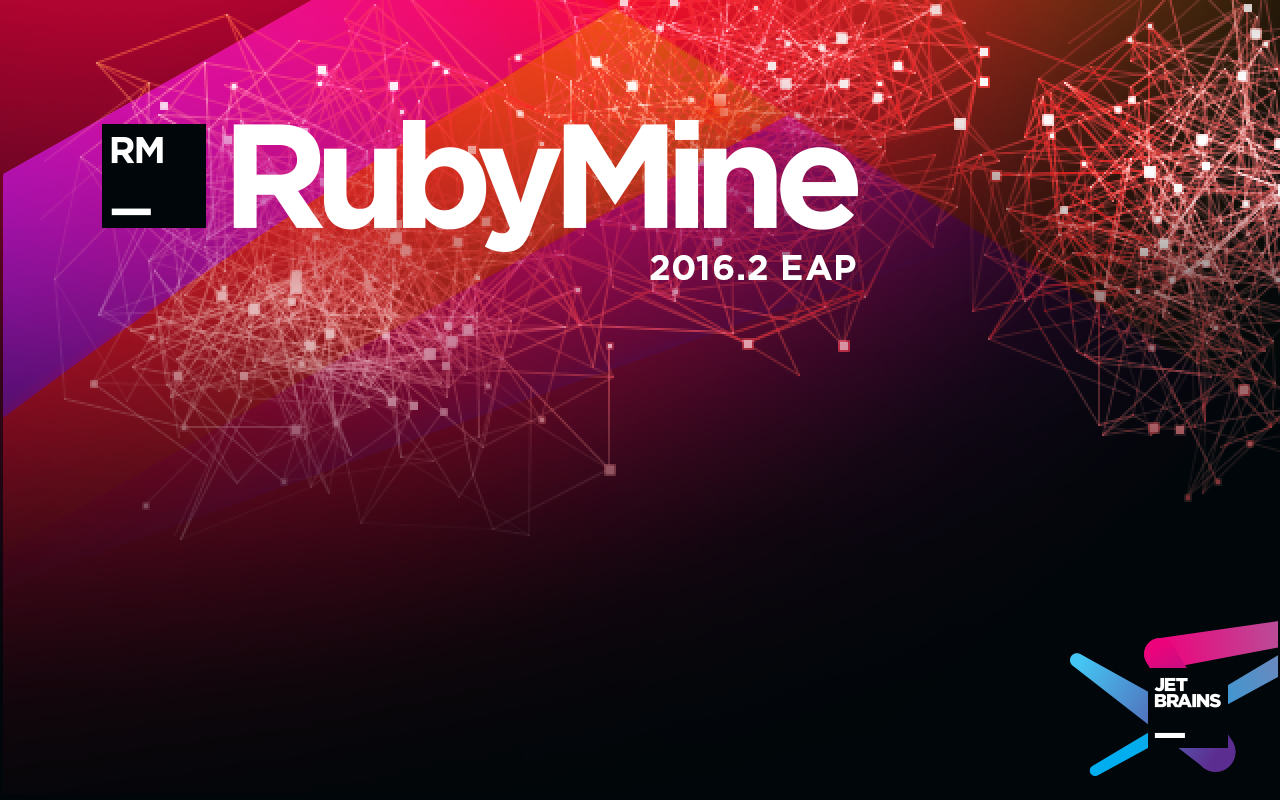 Staying focused on polishing the key IDE features, in this release we continue to work on better code insight, new refactorings, smoother gem management experience, and other features you use every day. We also have a lot of new features coming from IntelliJ Platform and hope you will like them as well.
Please stay tuned as we're going to publish posts about all the most interesting 2016.2 new features during the summer. As of today, let me share a couple of neat new features that help make RubyMine easier on your eyes.
Support for Fonts with Ligatures
RubyMine's editor now supports fonts with programming ligatures, like Fira Code, Monoid or Hasklig.
Install the font in your OS, select it in Preferences | Editor | Colors and Fonts | Font , make sure you have Enable font ligatures option checked, and enjoy beautiful fonts: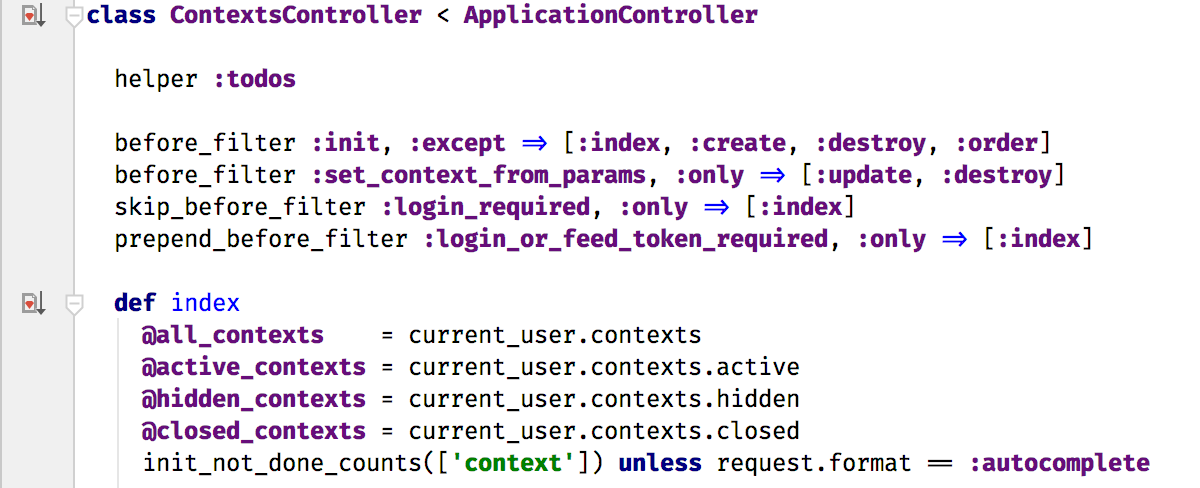 Background Image
Give your IDE a custom look by choosing a background image for the editor and the IDE frame:
The action Set Background Image is available via Find Action and, for a selected image file, via the context menu for the Project tool window and Image Editor:
In the dialog that pops up, for the editor and the IDE frame, choose a background image, its opacity and position:
You're welcome to download RubyMine 2016.2 EAP (build 162.646.16) and try it. You can install it side by side with RubyMine 2016.1; no active subscription is required. Also take a look at the release notes.
—
Your RubyMine Team
Subscribe to Blog updates