Early Access Program
News
RubyMine 2017.1 EAP 9: Bug Fixes, Minor Improvements
Hi all,
RubyMine 2017.1. EAP 9 (build 171.3691.15) is available. Besides fixing a number of bugs discovered in previous 2017.1 EAPs, this update provides a better design for the currently opened tab: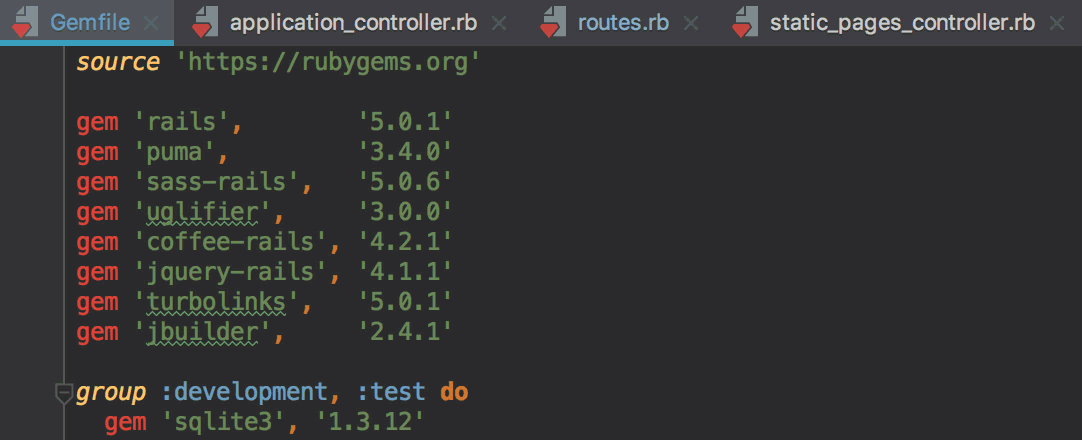 Another update that we didn't mention earlier is the improved Find in Path dialog. It has received a new Preview tab which shows the search results instantly: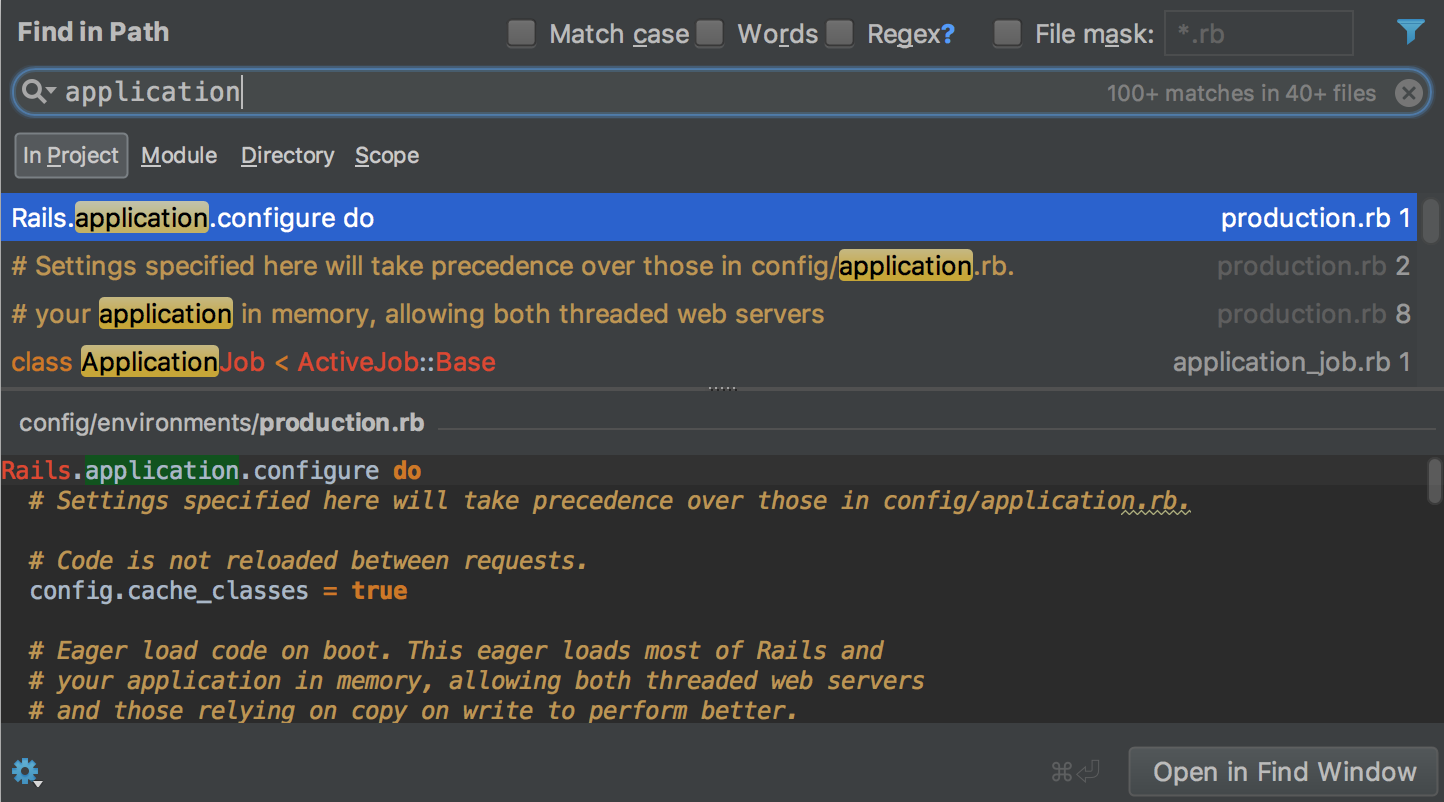 Any selected search result can be opened in the Editor by simply pressing Enter, or in the tool window (Ctrl+Enter / Cmd-Enter).
Download this update from our What's New page. If you're already running the previous EAP, install the patch by clicking Check for Updates.
Check the release notes for the full list of improvements, and submit any issues to our tracker.
Subscribe to Blog updates