Early Access Program
News
Back from RailsConf to Work: RubyMine 2017.1.3 EAP
Hi all,
It was a great pleasure for the RubyMine team to participate in RailsConf 2017 and meet so many of you there!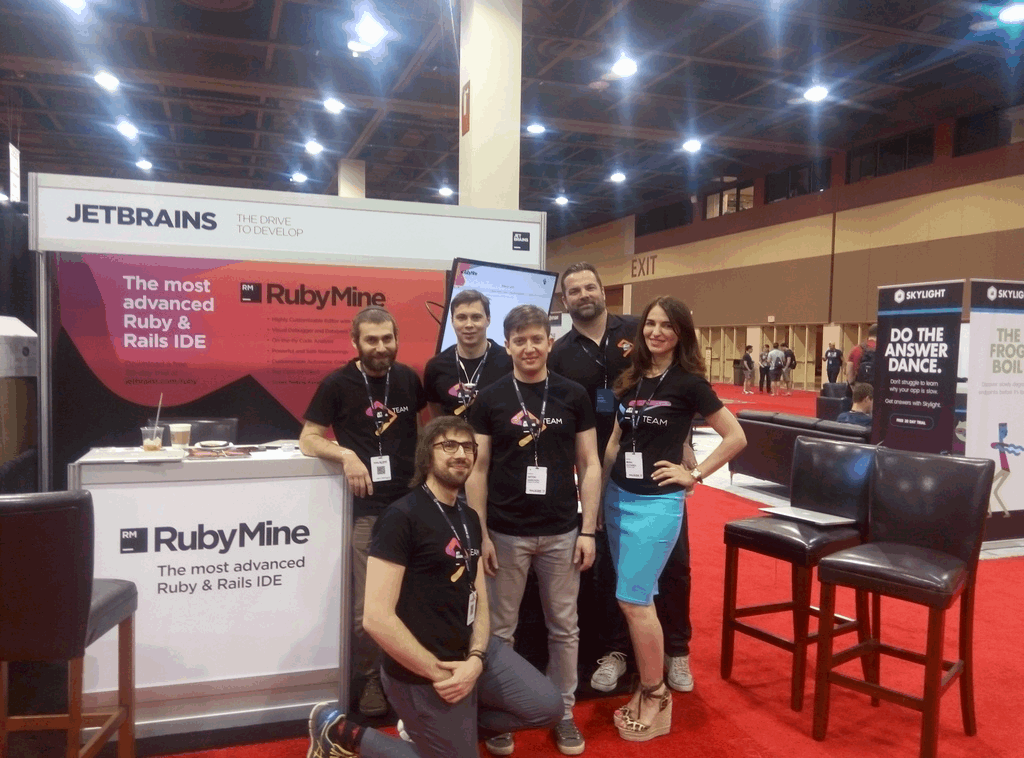 One of the most important things long-time participants discovered was the dominating number of first-time attendees, which signifies unfailing interest in Ruby on Rails.
About a hundred attendees participated in a small survey we conducted to figure out the most popular editors and technologies used besides Ruby and Rails. Here are the results: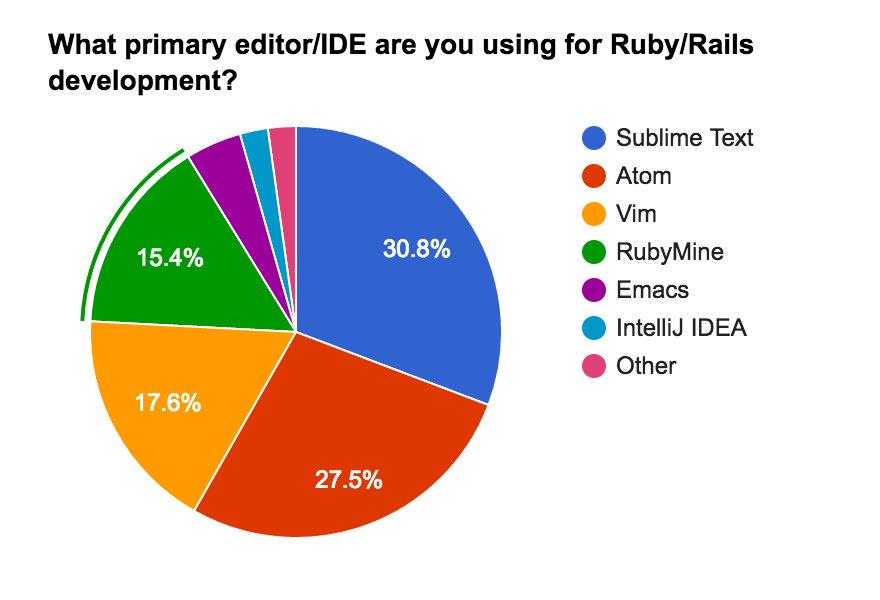 Looks like if you haven't tried React yet, you better catch up! This webinar we shot last year with Marcin Grzywaczewski will be a great place to start: React.js from a Rails Developer's Perspective.
All respondents should have already received a 15% discount for a personal RubyMine license, including one randomly chosen respondent winning a 100% license. Hope you enjoy developing with RubyMine!
See you next year at RailsConf 2017 in Pittsburgh! Until then, you are welcome to join us on our new RubyMine Slack, where you can always share your experience, feedback, and ask any questions.
Now, back to business:
RubyMine 2017.1.3 EAP (build 171.4424.33) is out now providing the following improvements:
Download this EAP from our Confluence page.
As usually, see our release notes for the whole list of improvements, and submit any issues to our tracker.
Cheers!
—
Your RubyMine Team
Subscribe to Blog updates