Community
News
JetBrains welcomes Embarcadero Most Valuable Professionals to the Developer Recognition Program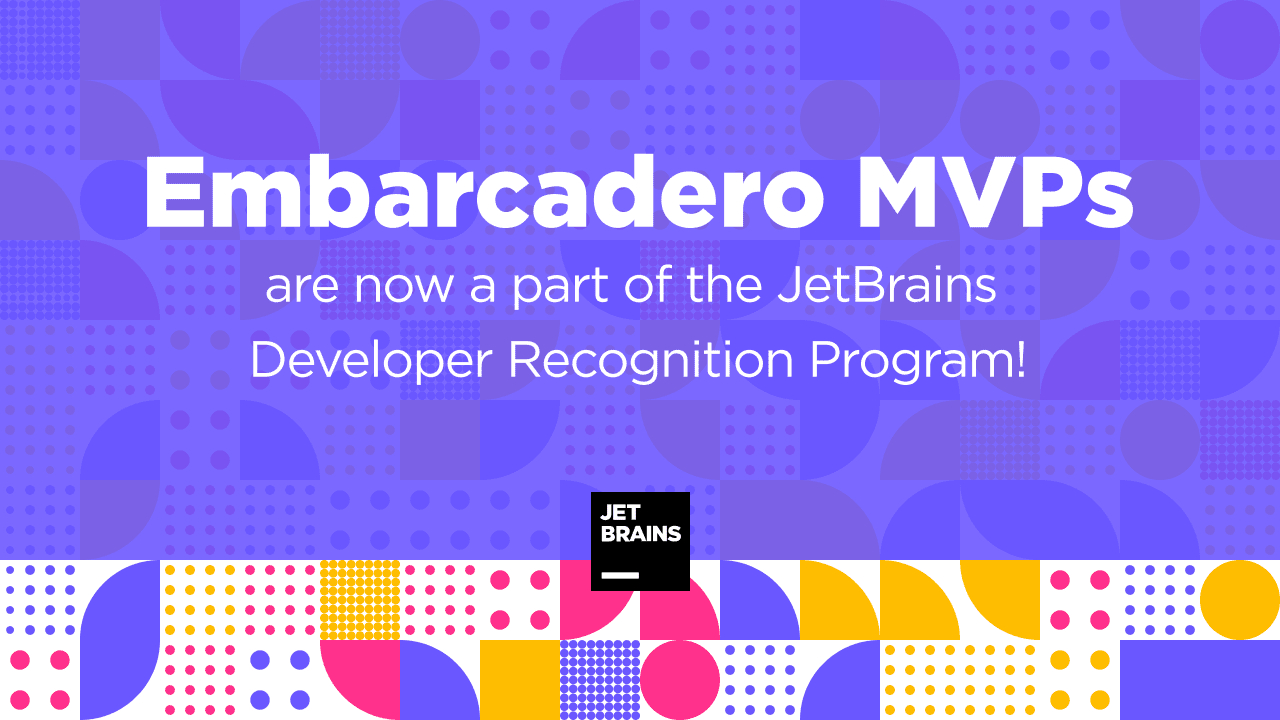 One of the key goals of the JetBrains Developer Recognition Program is to support active technology experts in spreading their knowledge and helping other developers grow. Not long ago, Gradle Fellows joined the program and obtained their first All Products Pack licenses along with the Microsoft MVPs, Java Champions, ASPInsiders, Google Developers Experts, and Docker Captains. Currently, over 1500 developer experts have free access to JetBrains tools, and this number grows every day.
We are proud to announce that Embarcadero Most Valuable Professionals are invited to join the Developer Recognition Program today. Every Embarcadero MVP is now eligible to get a free All Products Pack license, consisting of ten IDEs, three extensions, and two profilers.
Embarcadero has a long history when it comes to software development, especially with Delphi, for which Embarcadero provided a home. Delphi still runs many of the world's systems and remains one of the most productive development environments for native applications across Windows, macOS, Linux, Android, and iOS.

We are also working with Embarcadero for all members of the JetBrains Developer Recognition Program to receive access to Embarcadero's developer tools, including Delphi, C++Builder, PyScripter, RAD Studio, and InterBase, as well as others from the Idera Developer Tools family of products. Stay tuned here and to Embarcadero's blog for more information.
If you are an active Embarcadero Most Valuable Professional, please feel free to apply for a complimentary All Products Pack now!
We are happy to answer any questions you have at community-support@jetbrains.com.
Subscribe to Blog updates