Project-Based Learning
Releases
EduTools Plugin v4.0 Released!
EduTools plugin v4.0 is available! This new version has a nice round number, so we're celebrating that with something special to help you revel in your achievements – read on for more details.
In this new EduTools plugin version:
You can see your progress on a course right in the course browser. Click the Open button to open the course and resume learning from where you left off: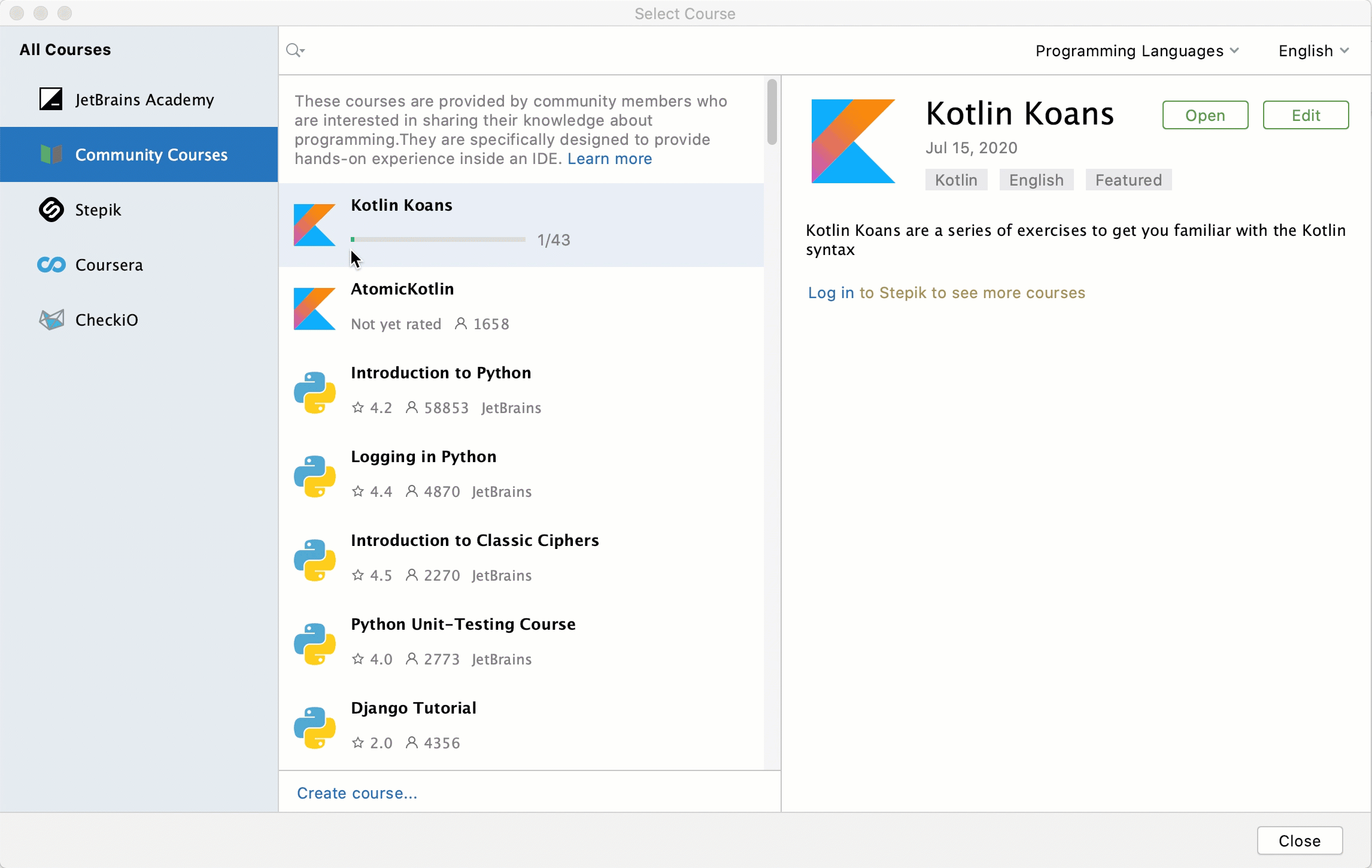 More elaborate error messages are provided for problems with the environment (for example, no interpreter) when checking tasks: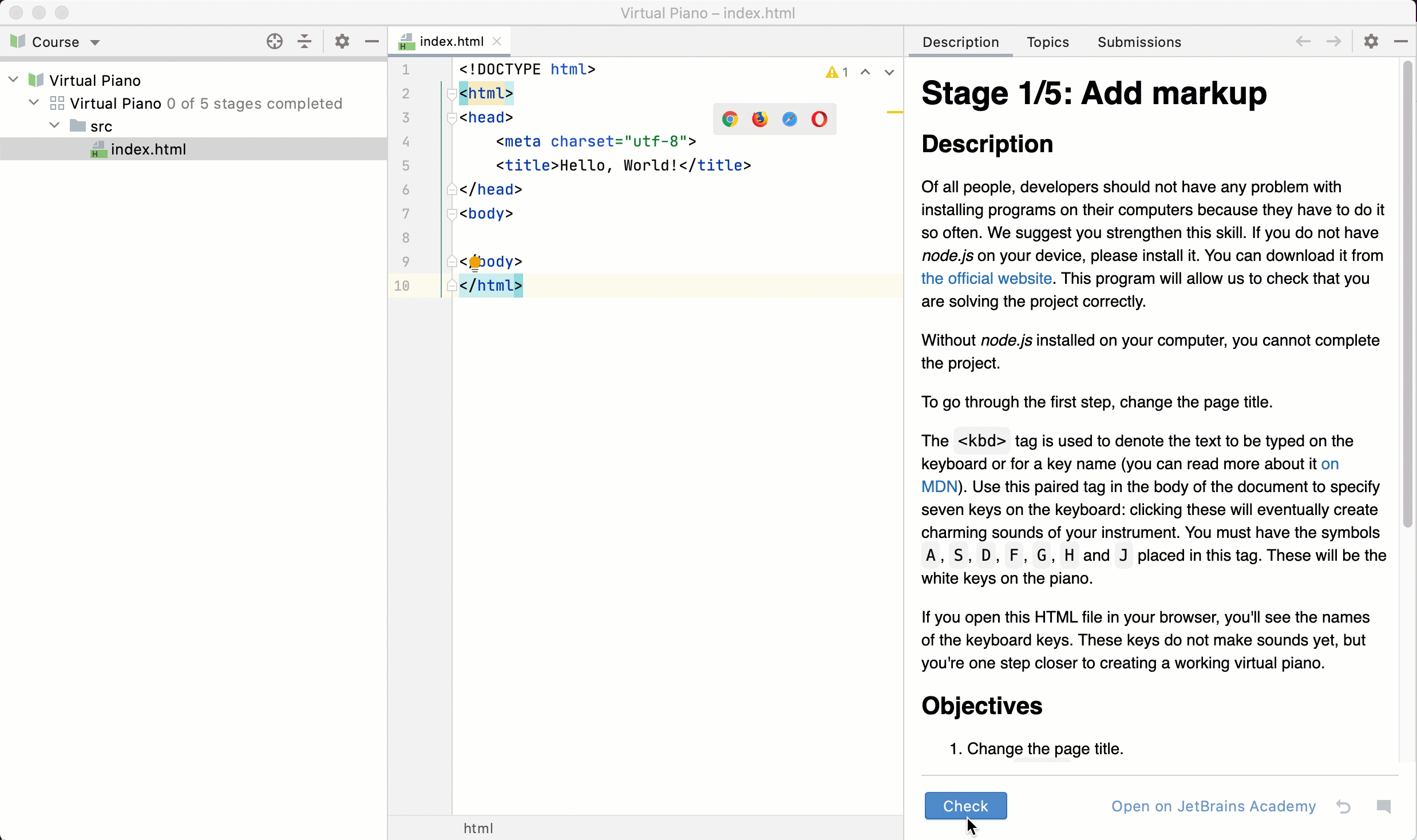 EduTools v4.0 also has the following improvements for integration with JetBrains Academy:
If a code challenge uses languages that are different from your selected projects, it will now open in a separate project.
Warnings are shown for code challenges that are run locally but are missing additional context.
Polished support for Scala code challenges.
Support for stages containing Git object files.
Various bug fixes and cosmetic improvements.
Please see the release notes for the full list of improvements and bug fixes.
And as a special treat for our keen learners: every time you finish a JetBrains Academy project in your IDE, you'll be rewarded with this happy learner and fireworks congratulating you on your great result, which you can share on Twitter as a gif!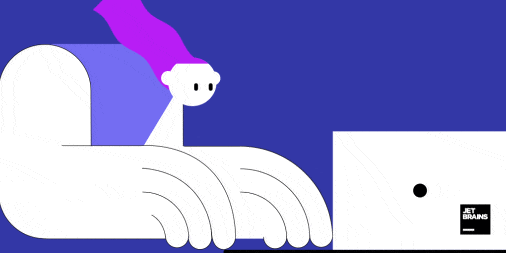 If you're not yet a JetBrains Academy member, consider registering before October 1 to get 50% off your monthly subscription fee for the next 12 months! Go ahead, sign up today and experience enthralling learning!
IntelliJ IDEA Edu and PyCharm Edu 2020.2.1
The 2020.2.1 versions of PyCharm Edu and IntelliJ IDEA Edu combine the latest fixes for PyСharm and IntelliJ IDEA and the latest plugin updates in v4.0. Download the builds from our website, using the Toolbox App, or as a snap package (for Ubuntu).
Your Educational Products team.
Subscribe to Blog updates