IntelliJ IDEA 14.1 EAP 140.2285.5 is Out
Today we have published a new IDEA 14.1 EAP build. It fixes many bugs found in the first EAP build and also includes new features and improvements. In particular it supports automatic setup of GWT facets for projects imported from Gradle and allows you to view differences in a more compact form: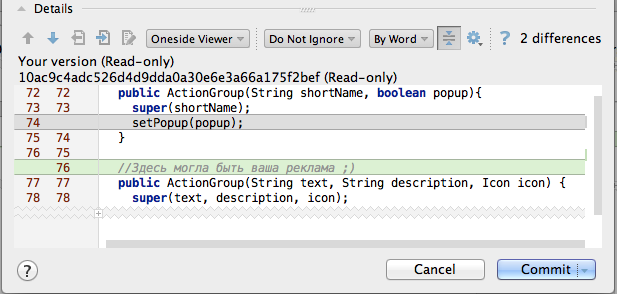 If you experience any problems or want to suggest a new feature, feel free to write to our discussion forum or file issues directly to the issue tracker.