A double click on a class name, opens a dialog with instances of this class.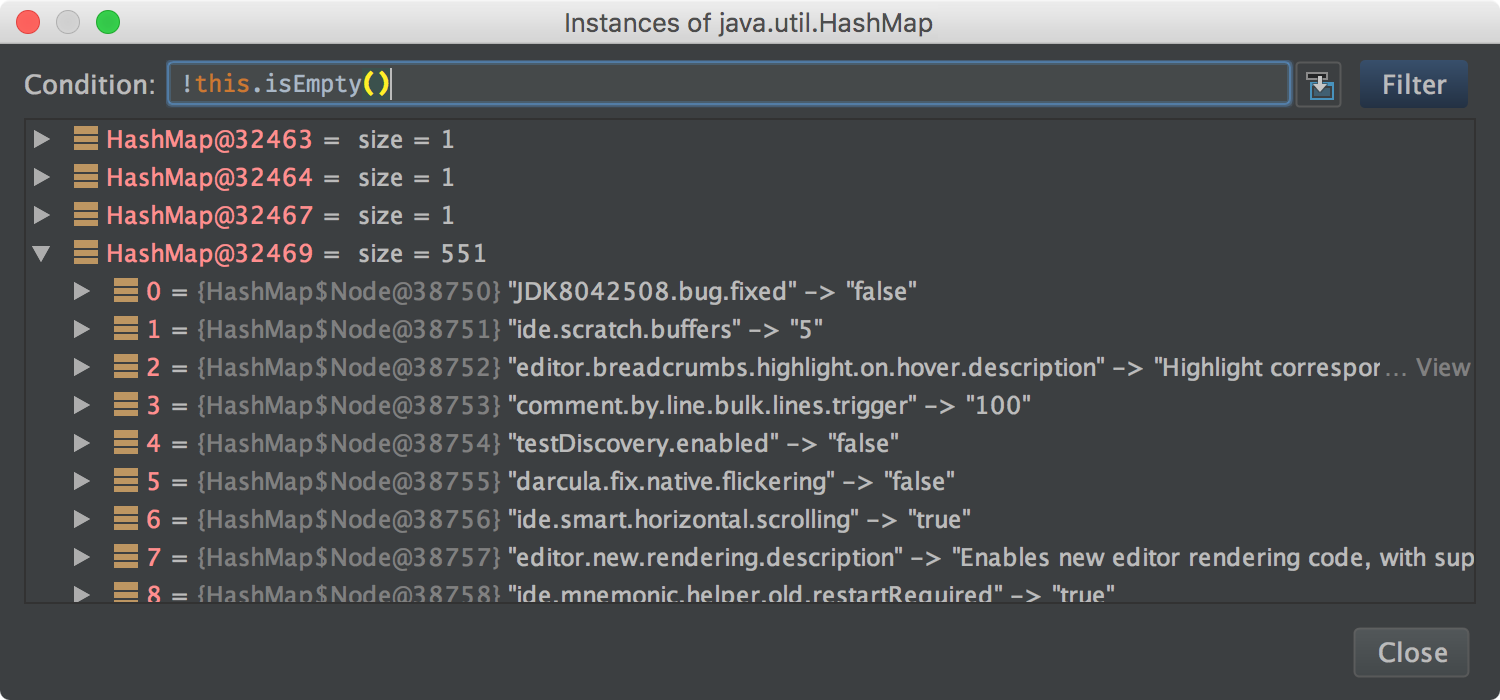 The dialog lets you filter instances by an evaluated expression. All debugger operations such as Inspect, Mark Object, Evaluate Expression, Add to Watches, etc can be applied to instances in this dialog.
To install the plugin, open Settings → Plugins, click Install JetBrains plugin and search for "JVM Debugger Memory View".
UPDATE: The plugin is now available for IntelliJ IDEA 2016.1 and Android studio 2.2.
Found a bug or miss a feature? Your feedback is very welcome in the issue tracker.
Develop with Pleasure!