Events
Meet PhpStorm Team at PHP UK & ConFoo Conferences in February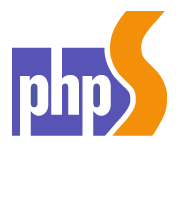 The PhpStorm Team is gearing up for conferences in February visiting PHP UK (February 21-22, London, United Kingdom) and ConFoo (February 24-28, Montréal, Canada).
At our booth, the team will be happy to show you PhpStorm demos, answer any questions you have in mind, share information about future releases, and of course have fun!
Be sure to register for our free license raffle and grab one of our awesome yoyos and other gifts. Even if you don't win a free license, we'll send you a 20% discount for a new PhpStorm Personal License.
PHP UK Conference, February 21-22, London, United Kingdom
PHP London has announce the 9th Annual PHP UK conference; a 2-day event with 3 great tracks held at at The Brewery, in the heart of the City of London.
With over 700 delegates, speakers, and sponsors, PHP UK conference delivers fantastic up to date content about PHP and related web technologies in a comfortable and professional setting. There are many networking opportunities to engage with the speakers and delegates, which makes the event one you won't want to miss.
JetBrains Team: Alexey Gopachenko (Project Lead), Elena Shaverdova (Developer).
ConFoo Conference, February 24-28, Montréal, Canada

ConFoo is one of the largest conferences for Web development and is organized by members of Montréal's community.
From February 24th to February 28th, international experts in PHP, Java, .Net, Python and Ruby will present solutions for developers and project managers at the prestigious Hilton Bonaventure Hotel, located in downtown Montréal.

JetBrains Team: Mikhail Vink (Product Marketing Manager), John Lindquist (Technical Evangelist), Karolyn Donovan (US Sales).

See you soon!
Keep up with the latest PhpStorm news on our blog and follow us on Twitter @phpstorm.
Develop with pleasure!
– JetBrains PhpStorm Team
Subscribe to Blog updates