Features
PhpStorm 2019.2.2 Preview
We've just released PhpStorm 2019.2, and today we are ready to give you a preview of the second bugfix update. Please try PhpStorm 2019.2.2 Preview build 192.6603.14 and share your feedback with us.
Improved Type Inference
We've made a lot of changes in the PHP type inference system, which affect the handling of $this/self/static return types. The following long-standing issues, as well as many others, are now fixed: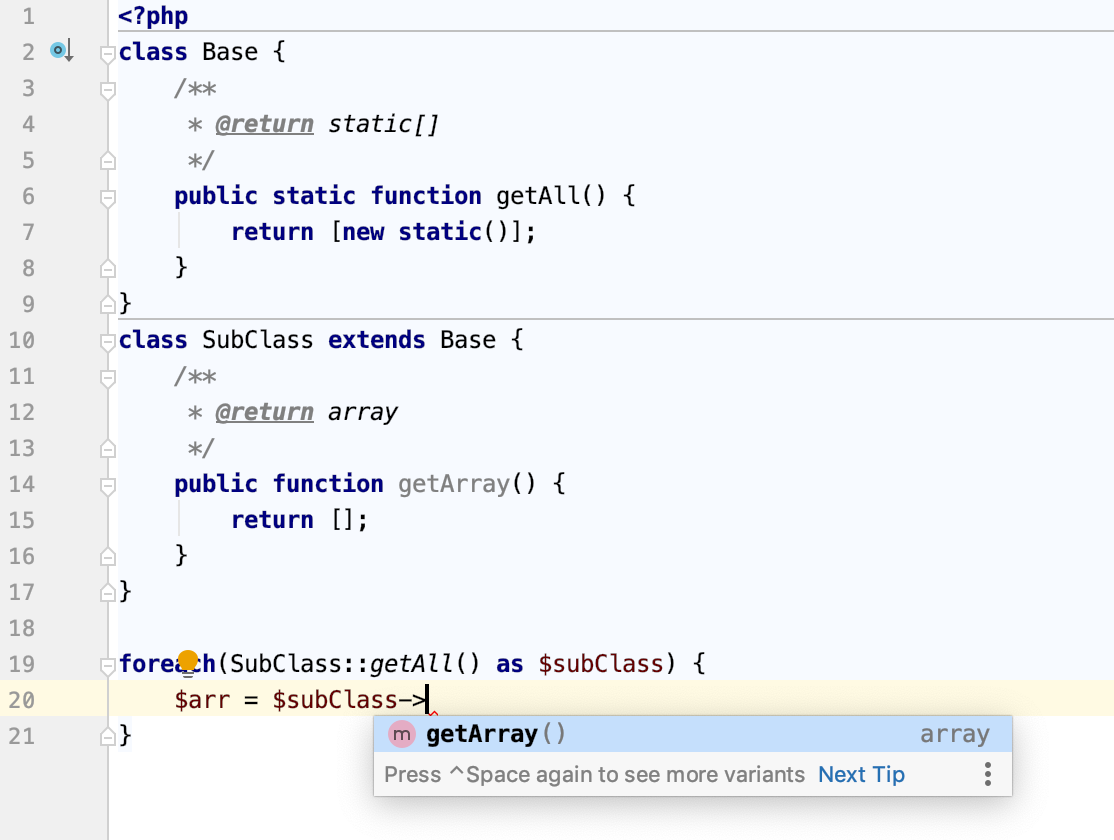 Detailed Parameter Description
Have you ever wondered what exactly should be passed to the function or method as an argument? Previously you had to open Quick Documentation and scroll to the parameter description. Now you can press CTRL+P/CMD+P (Parameter Info) and view the description right away.

This Preview build brings with it other important bugfixes, performance and usability improvements, as well as regression fixes.
Here are some notable fixes:
Check out the list of all changes in the release notes.
---
Download PhpStorm 2019.2.2 Preview build 192.6603.14 for your platform here:
Or just click Update in your JetBrains Toolbox App.
We appreciate your reporting any bugs and feature requests to our Issue Tracker.
Your JetBrains PhpStorm Team
The Drive to Develop
Subscribe to Blog updates