News
Introducing the PyCharm Guide
Want to be a badass at Python coding with PyCharm? Keep reading!
Over the last few years we have been collecting productivity tips, tutorials, and a lot more into a central, video-oriented resource, and now we are ready to introduce you to our brand new PyCharm Guide!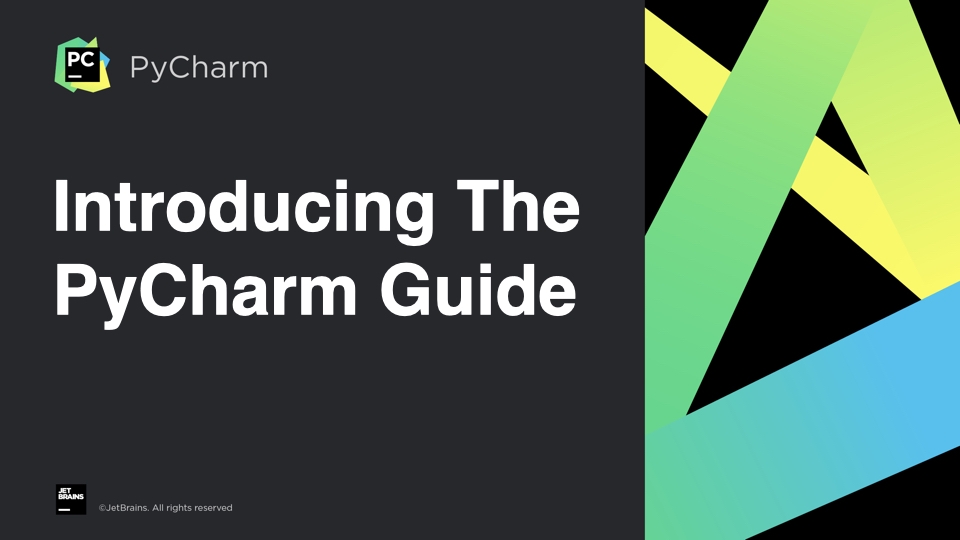 The PyCharm Guide currently houses tips, tutorials, and playlists organized by technology and topic. Many of the tips have an in-depth section with a narrated video. We currently have one tutorial and many more on the way with tutorial steps showing full videos and writeups with working code.
The Guide is made for the community, so we intend it to be an open-source project. It's in GitHub, with one external contribution already, and a relatively-easy Markdown-based contribution format. We also have Guides from other products, both deployed and on the way.
The PyCharm Guide is a shift from publishing bunches of individual pieces to telling stories, over time, across platforms. It is closely linked to our new PyCharm YouTube channel and our Twitter account, as well as this blog, to weave together our stories and storytelling.
More to follow in the coming weeks, especially on the way to the Python Web Conference and our PyCharm tutorial there. If you have any suggestions on how we can rethink advocacy, education, and storytelling, drop a comment!
Subscribe to Blog updates