News
RubyMine EAP build 802
Please welcome, the new build of RubyMine. Lots of new stuff, big and small, was added.
Rails console added
RSpec specific Structure View added
Full support for Rake in non-Rails projects (with Rakefile to be in project root)
Support for projects with multiple content roots
Option to define default file encoding on IDE level
And many other changes. See full Release Notes.
Actually, there is a BIG chance this is the last build before the Beta release. So, download RubyMine build 802 and tell us what else you want to see in 1.0. There is not much time left.
Here is the example of RSpec Structure view: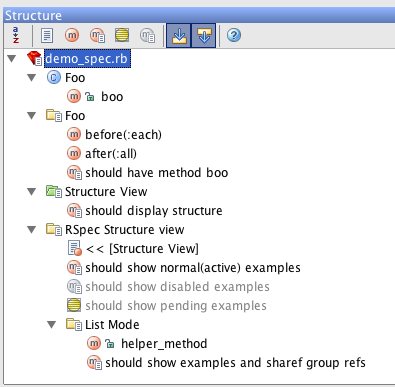 Subscribe to Blog updates