What's Mining: CoffeeScript Debugger
Hello everyone,
New Year has come and RubyMine Enoki major release is so close now! So it is time to tell you about one more cool new feature we're working on. We're glad to announce that with the last RubyMine EAP build you can debug your .coffee files using the visual debugger: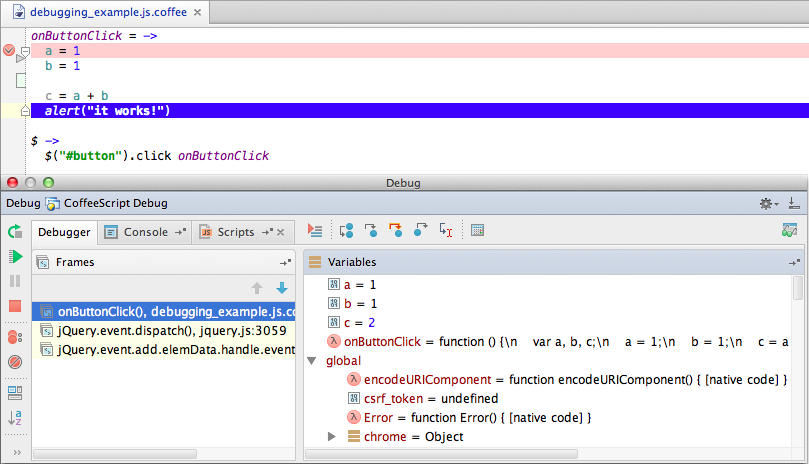 Please follow the configuration instructions to start debugging your CoffeeScript code. You can also take a look on an example application we've prepared for you.
—
Develop with pleasure!
JetBrains RubyMine Team