Events
News
Live Webinar: What's New in RubyMine 8
Hello everyone,
RubyMine 8 is now released and we'll soon be back with more blog posts covering its new features. But if you want to take in the most significant changes in a one-hour session, you're more than welcome to join us Tuesday, November 17, at 15:00 – 16:00 GMT (check other time zones) for the free webinar, What's New in RubyMine 8.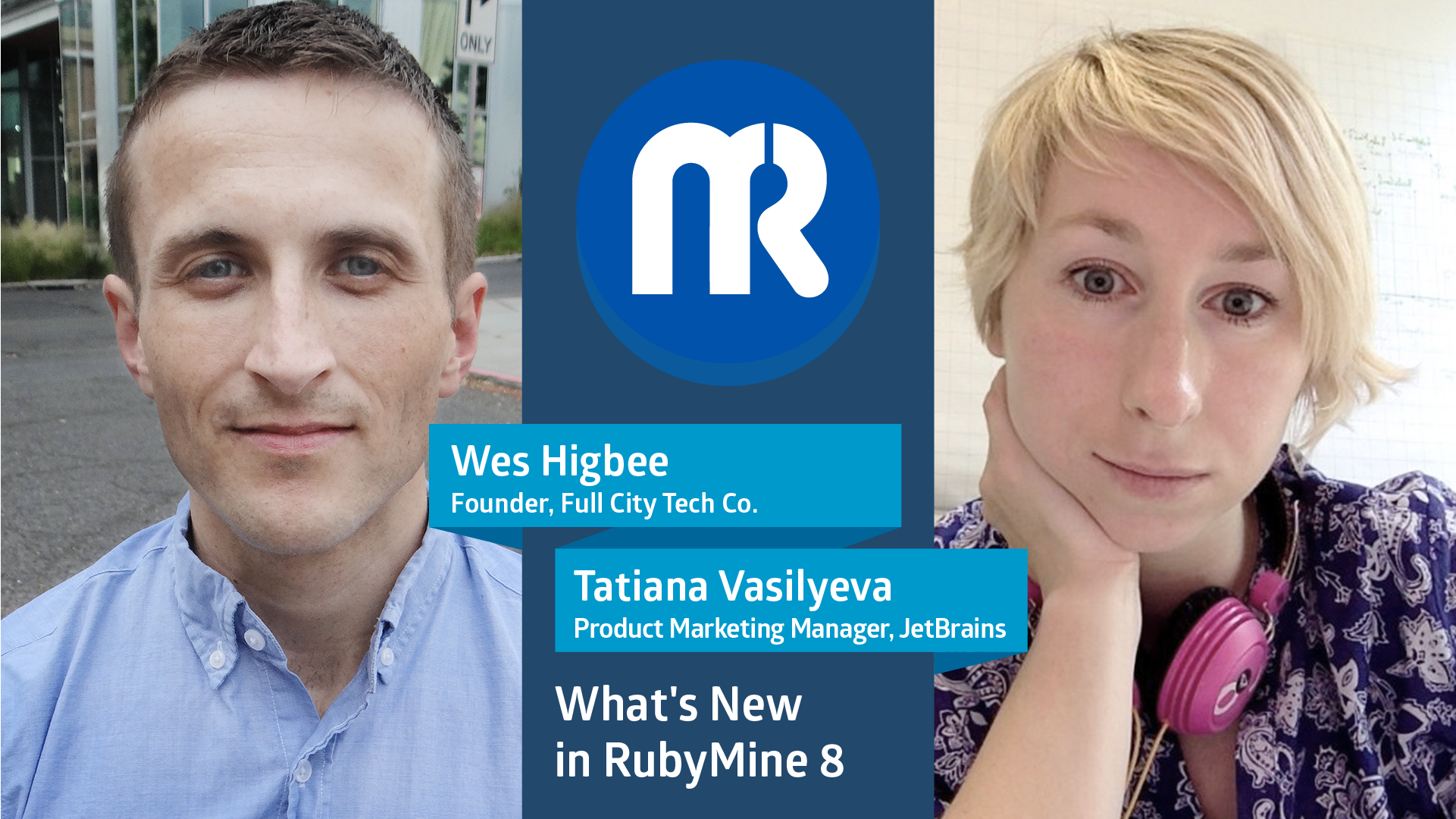 In this webinar you will learn about some of the key new features in RubyMine 8. Tatiana will talk about Rbenv gemsets support, new debugging features and the most useful editor and UI enhancements. Wes will guide you through new Angular 2 and TypeScript features so you can get the most out of JavaScript inside your Rails apps.
This webinar is suitable for developers of different proficiency levels, so please register now. There will be an opportunity to ask questions during the webinar. A video recording will be made available a few days later.
---
About Wes Higbee
Wes Higbee is passionate about helping others achieve remarkable results with technology. Wes launched Full City Tech Co. to leverage his expertise to help companies rapidly deliver high quality software to delight customers.
About Tatiana Vasilyeva
Tatiana Vasilyeva is the RubyMine Product Marketing Manager at JetBrains. A former Ruby developer, she's passionate about making developers happier with the help of effective processes and near-perfect tools.
—
Develop with pleasure!
JetBrains RubyMine Team
Subscribe to Blog updates