News
RubyMine 2017.1.1 EAP: Bug-Fix Update
Hi there,
RubyMine 2017.1.1 EAP (build 171.4073.18) is available to fix a painful regression that prevented running RSpec tests from context in the recently launched RubyMine 2017.1. Now it works just fine.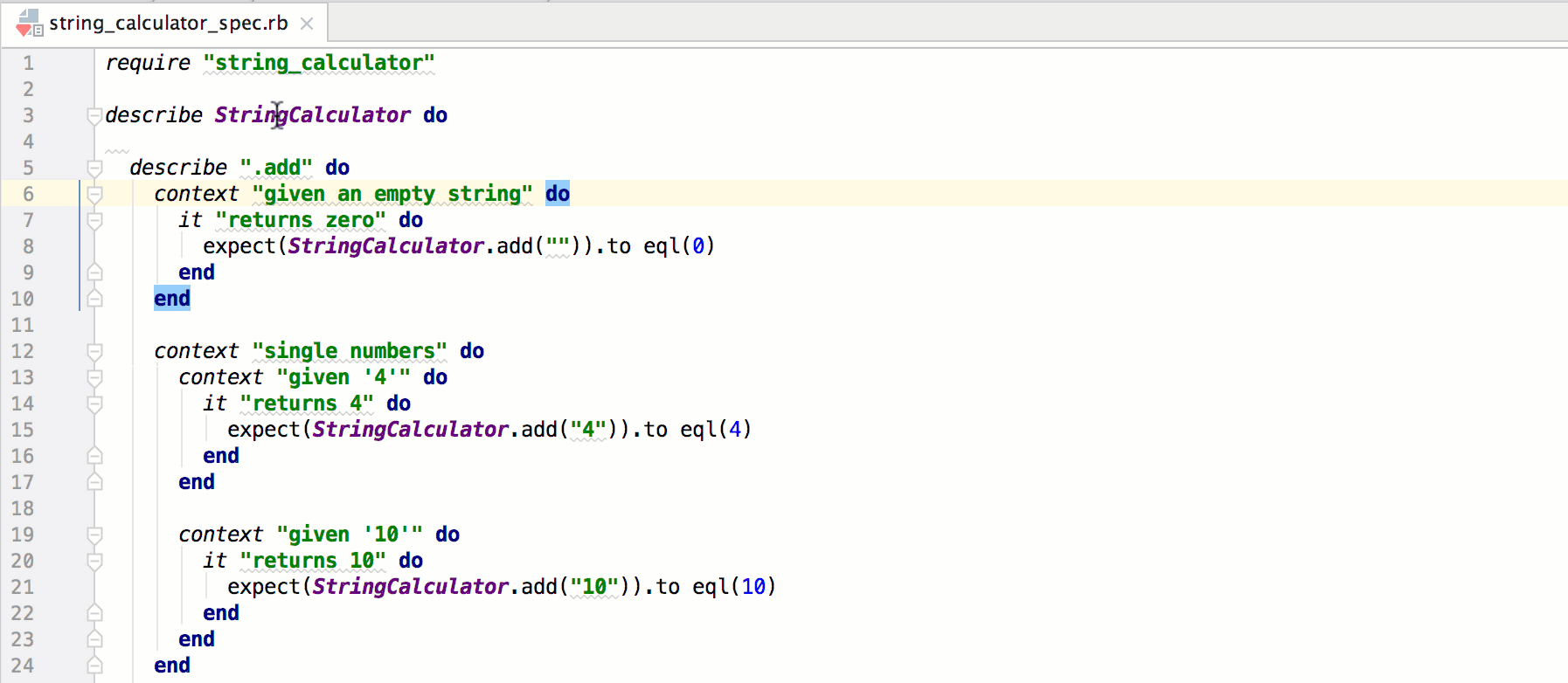 As for other fixes, the inability to "Select all" that might have affected some users has been fixed. The fonts that lost anti-aliasing in v2017.1 have also become smooth again across all JetBrains IDEs.
If you are listening to our EAP channel, consider updating from the IDE (RubyMine | Check for updates) or downloading this EAP directly from our EAP page on Confluence.
See the release notes for the full list of improvements.
Cheers!
—
Your RubyMine Team
Subscribe to Blog updates