News
RubyMine 2018.3.2 Is Available
Hi there,
RubyMine 2018.3.2 (build 183.4886.48) has just been released. This new update brings support for Ruby 2.6 and its newly added endless ranges: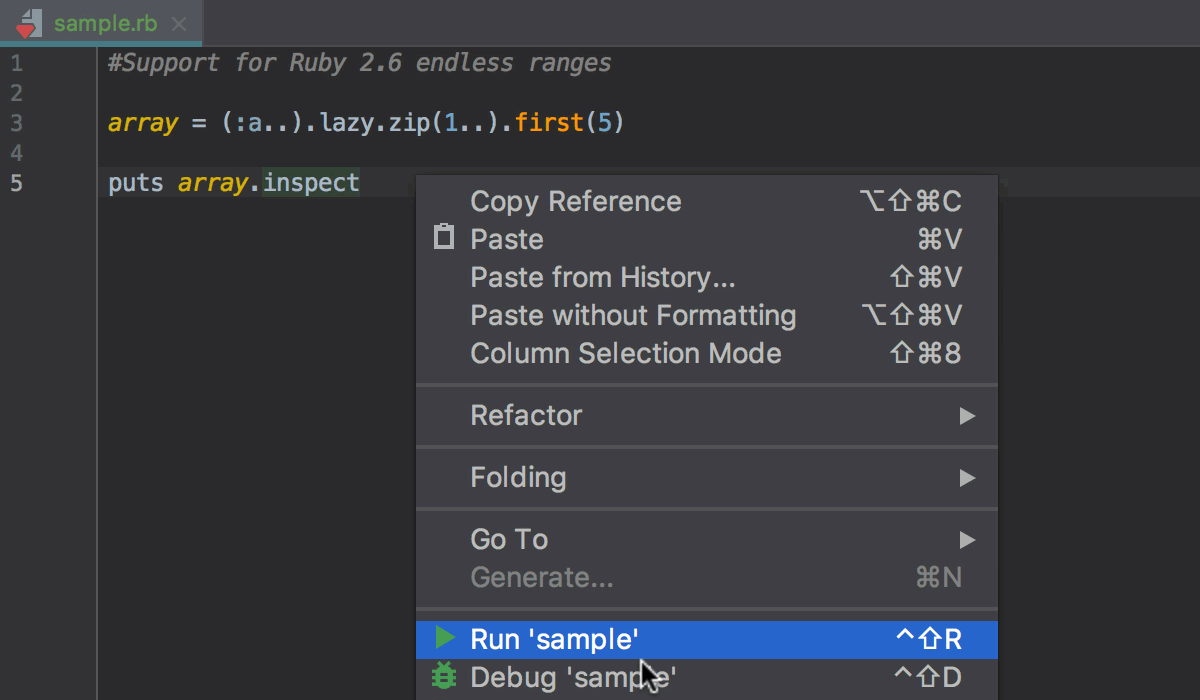 The new version also fixes a number of code insight and other issues.
See What's new in RubyMine 2018.3 for the major improvements made in v2018.3.
As always, see the release notes for the full list of improvements. Please report any issues you encounter.
Cheers,
Your RubyMine Team