Early Access Program
WebStorm 2021.1 EAP #3: Better JSDoc Syntax Highlighting, JSON Lines Support, and More
WebStorm 2021.1 EAP build #3 is now available! To catch up on all the new features, check out our previous EAP blog posts.
If you're not familiar with our Early Access Program, check out this blog post where we explain what the EAP is and why you should take part in it. TL;DR: aside from helping steer development in the direction you want it to go, you could also get a free WebStorm license.
The Toolbox App is the easiest way to get the EAP builds and keep both your stable and EAP versions up to date. Or you can manually download the EAP builds from our website.
Important! WebStorm EAP builds are not fully tested and might be unstable.
Below you can find the most notable improvements available in WebStorm 2021.1 EAP #3. Please try them out and share your feedback with us.
Better JSDoc syntax highlighting
To make JSDoc comments more readable, we've improved the way WebStorm highlights JSDoc syntax. You can find new options for tweaking the color scheme for JSDoc elements, including JSDoc tag values and types, in Preferences/Settings | Editor | Color Scheme | JavaScript/TypeScript.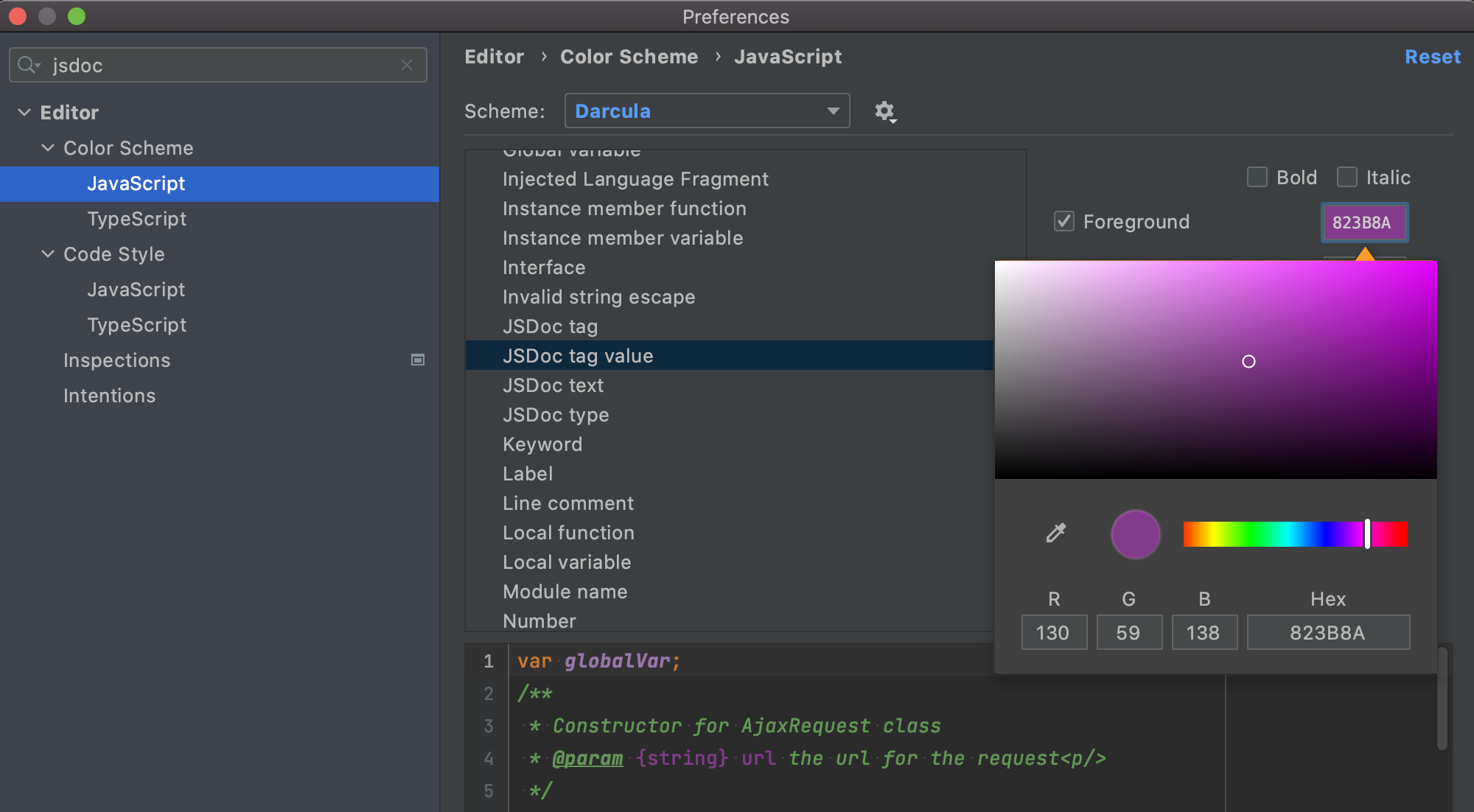 If you feel like changing the defaults, untick the Inherit values from checkbox and set the desired color for the selected element. You can preview the changes right from the Preferences/Settings dialog using the preview pane.
Support for JSON Lines
WebStorm now properly supports the JSON Lines text format. The IDE will recognize .jsonl, .jslines, .ldjson, and .ndjson file types.
Selector specificity for style sheets
When working with style sheets, you'll now be able to check the specificity of your selectors – just hover over a selector that you want to check. You can also focus on a selector and press F1/Ctrl+Q to explicitly invoke the Documentation popup with this information.
Those are the biggest highlights. For the full list of the enhancements available in WebStorm 2021.1 EAP #3, check out the release notes.
The WebStorm team
Subscribe to Blog updates