Webinars
Live Webinar: Web-types for Vue and Beyond
Join us Tuesday, June 29, from 5 pm – 6 pm (CEST) / 11 am – 12 pm (EDT) for our free live webinar Web-types for Vue and Beyond, featuring Piotr Tomiak, WebStorm senior software developer.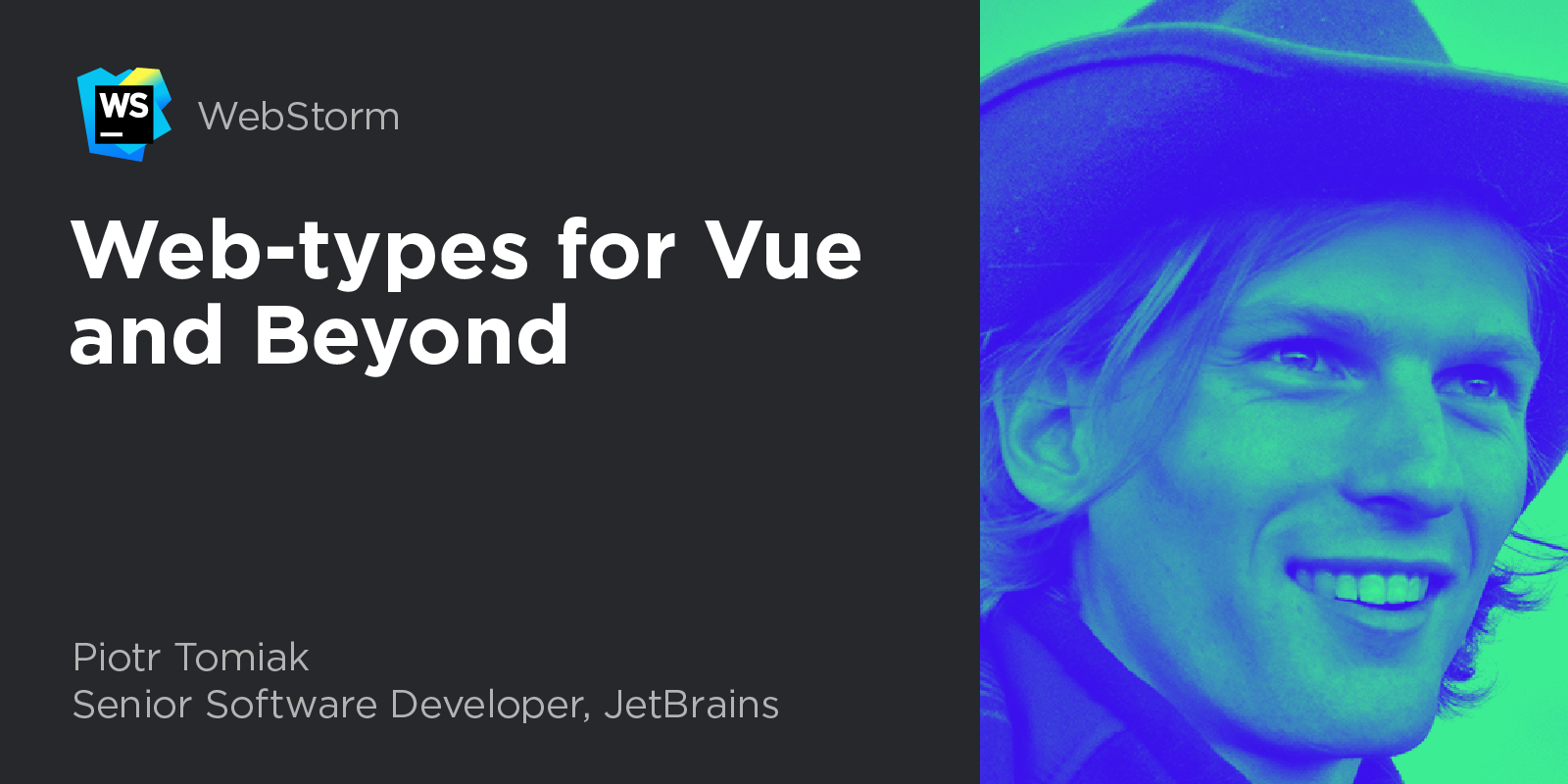 If you're wondering what web-types is and why we talk about it so often, then you should definitely check out this webinar! Web-types, an open source standard for documenting web component libraries for IDEs, is useful in many situations, and our guest speaker is the best person to show you how. Piotr has been working on web-types support for 2 years, wrote a detailed blog post about it, and is now ready to share some exciting updates with you.
With the release of 2021.2, we are introducing a new version of web-types, which not only provides new features for Vue support but also delivers amazing code assistance features for any framework within HTML and CSS.
Join this webinar to learn how you can use web-types to your advantage with libraries, frameworks, and local projects.
Click here to register and reserve your spot.
Come prepared with any questions you may have – and we'll try to answer them during the webinar!
As always, a recording of this webinar will be made available shortly afterwards.
The WebStorm team
Subscribe to Blog updates