Webinars
Live Webinar: WebStorm's Power User Manual: Angular Edition
Join us Thursday, June 30, 5 pm – 6 pm (CEST) / 11 am – 12 pm (EDT), for our free live webinar WebStorm's Power User Manual: Angular Edition. We've invited long-time WebStorm user and Angular guru, Chau Tran, to teach you his tricks for working with this very popular framework.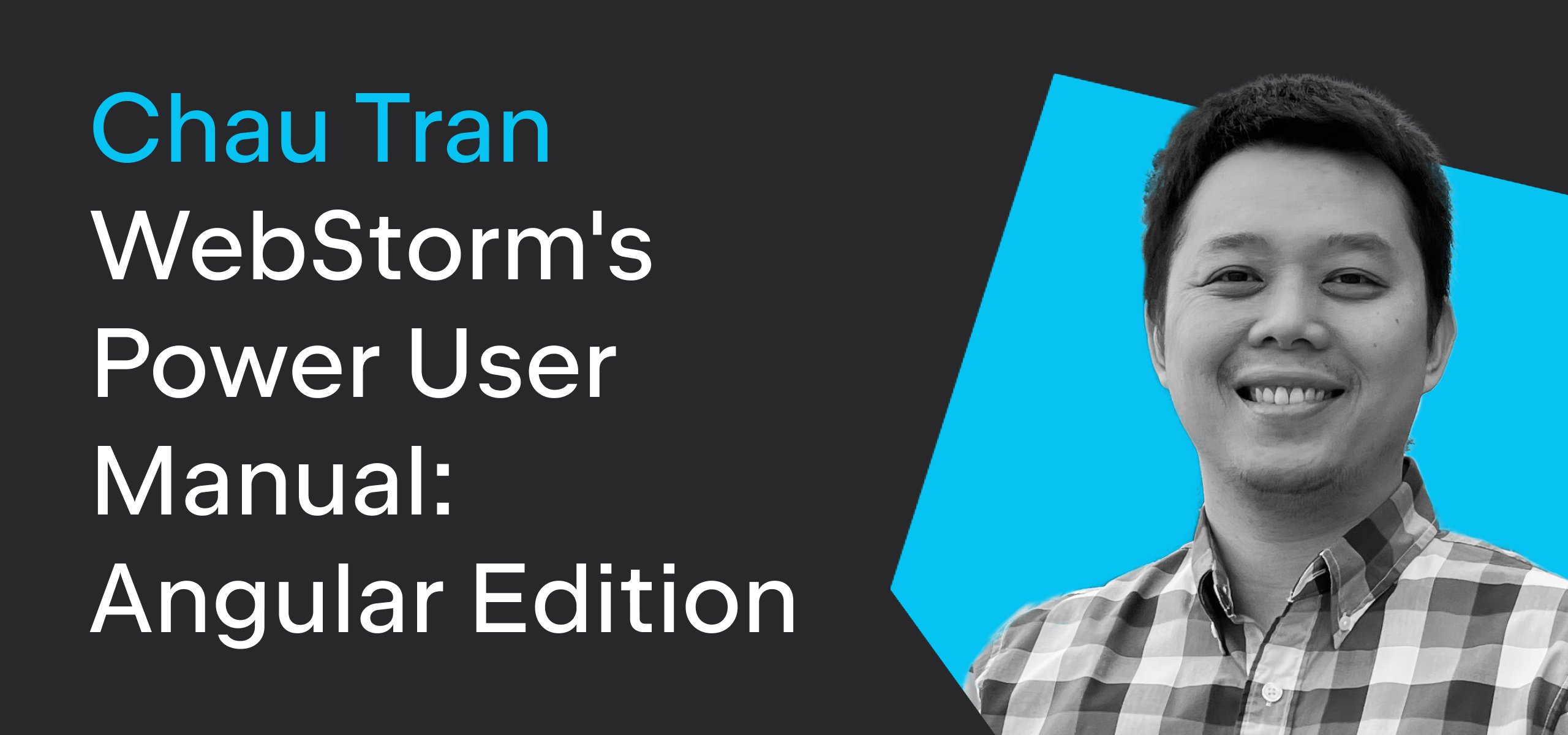 Our Power User webinar series is back by popular demand, and this edition's topic is Angular. If you've ever felt that you could do more with your Angular projects in WebStorm, but didn't know where to start, then this webinar is for you!
Our invited guest and a true power user, Chau, will go in-depth on working with Angular components in WebStorm and give an overview of his most-used features right in the IDE. Whether you are just starting out with WebStorm or you have been using it for a while, you are sure to learn something new.
Come prepared with your questions – we'll address them live. And don't be shy about sharing your own favorite features and tricks with everyone in the chat!
As always, a recording will be made available shortly afterwards.
The WebStorm team
Subscribe to Blog updates