News
AppCode 1.0.1 available: bugfixes and bundled color schemes
What always follows a 1.0 release is available — AppCode 1.0.1 bugfix update.
You are welcome to download the update from AppCode web-site or use 'Check for Updates…' from the IDE main menu.
The update contains 50+ fixes and one major addition — bundled additional editor color schemes. We've added dark themes like Blackboard and Cobald, one Xcode-like theme, very popular pair of Solarized themes and some other. Hope you'll like them.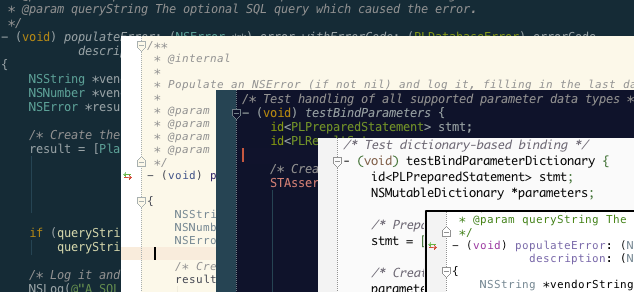 Develop with pleasure!
-The AppCode Team
Subscribe to Blog updates