Community
News
Gradle Fellows are now included in the JetBrains Developer Recognition Program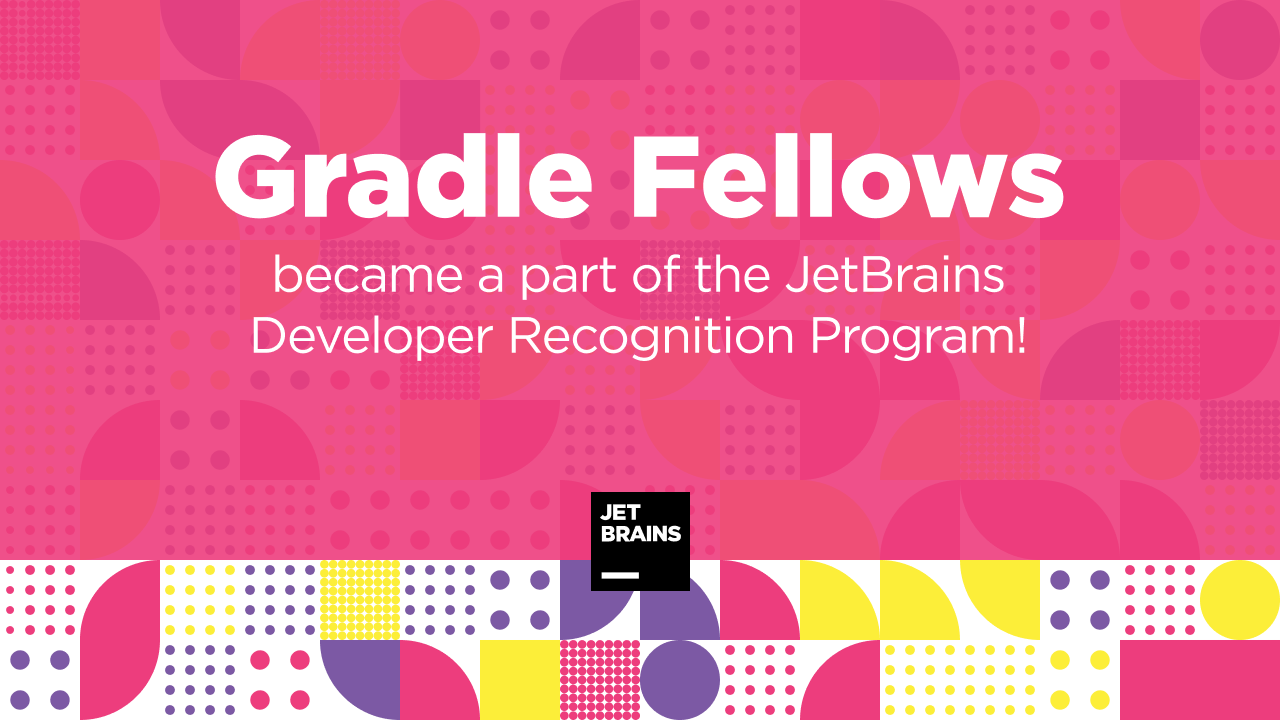 Active experts in the Gradle Fellowship program are now eligible to receive a free subscription to the JetBrains All Products Pack along with the Microsoft MVPs, Java Champions, ASPInsiders, Google Developers Experts, and Docker Captains.
For many years, JetBrains has supported developers, students, teachers, instructors, and communities worldwide with various community support programs. We are proud to have our own Developer Recognition Program that helps us support and encourage developers to share their passion and knowledge in technology. More than 1000 experts received complimentary All Products Packs in 2020 (see 2020 Annual Highlights).
Gradle Build Tool has been counted by TechCrunch as one of the top 20 open source projects in the world and is now downloaded over 24 million times per month. It has opened up many new possibilities for developers, allowing them to focus on what they want to accomplish, without getting bogged down in the specifics of how. Being the default build system for Android, as well as Kotlin Multiplatform Projects, Gradle is a very extensible technology.
Today, we are happy to invite Gradle Fellows to join the program and give them access to all the JetBrains desktop products, such as IntelliJ IDEA Ultimate, dotUltimate, GoLand, and others.
If you are a member of the Gradle Fellowship Program, please feel free to apply for your free All Products Pack today!
We are happy to answer any questions you may have at community-support@jetbrains.com.
Subscribe to Blog updates