.NET Tools
Events
Webinars
JetBrains .NET Day Online '23 se blíží!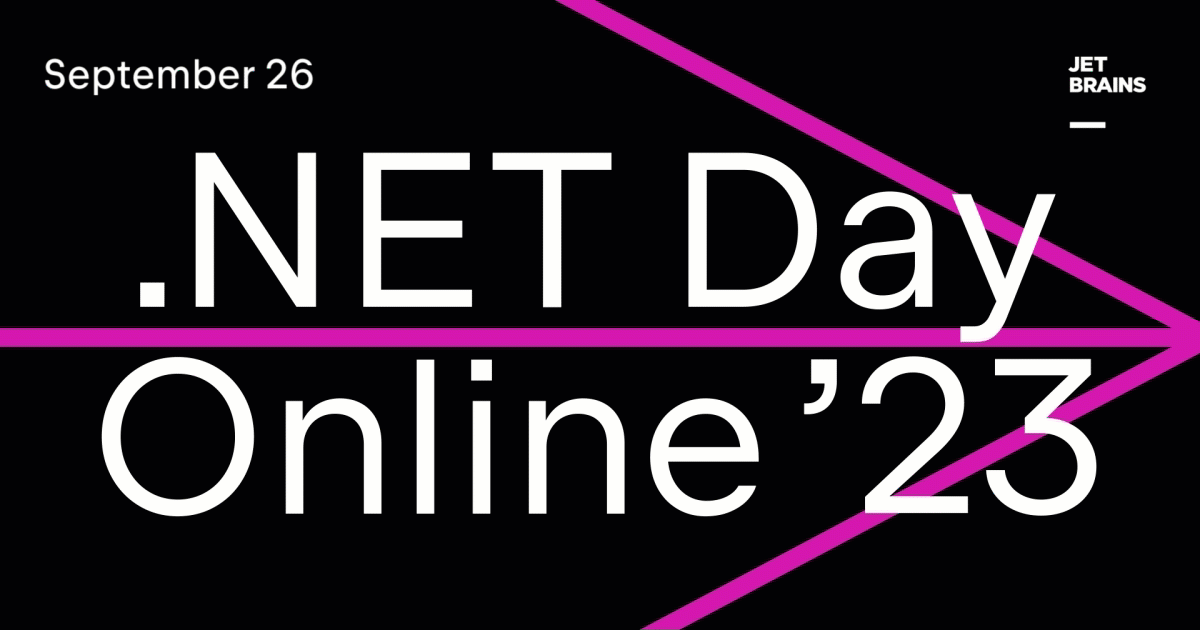 Dne 26. září opět pořádáme každoroční událost JetBrains .NET Day Online '23, která je zcela zdarma. Pozvali jsme 10 skvělých řečníků z komunity, kteří se budou věnovat velmi zajímavým tématům. Pojďte si s námi užít 11 hodin zajímavostí ze světa .NETu – v plánu je mnoho praktických ukázek a užitečných tipů, které se budou hodit nejen začátečníkům, ale i profíkům.
Program
Recreating Wolfenstein 3D in F# –⁠ James Randall
How to Effectively Spy on Your Systems –⁠ Laila Bougria
Automating Observability With Roslyn Source Generators –⁠ Denis Ekart
Beyond Relational With Entity Framework –⁠ Giorgi Dalakishvili
Understanding Microservices: A Guide For the Monolithic Developer –⁠ Layla Porter
Unleashing the Power of Cross-Platform Development With Avalonia UI and JetBrains Rider –⁠ Mike James
Hidden Difficulties of Debugger Implementation for .NET WASM Apps –⁠ Andrii Rublov
High Performance JSON Serialization With Code Generation on C# 11 and .NET 7.0 –⁠ Ian Griffiths
The Fastest .NET Dictionary… With F# –⁠ Matthew Crews
xUnit Expanded – Better Testing With xUnit –⁠ Daniel Ward
Je na vás, zda se zúčastníte jen několika talků, anebo se připojíte na všechny. Prezentace budeme živě přenášet na YouTube a Twitch s možností klást řečníkům otázky přímo tam. Po skončení akce budou všechny nahrávky k dispozici online, abyste případně mohli dohnat všechno, co jste zmeškali.
A než letošní akce začne, můžete si zkrátit čekání zhlédnutím záznamů z našich předchozích akcí:
Tato událost je podporována organizací .NET Foundation. Zapojte se do diskuze o události na sociálních sítích pomocí hashtagu #JBDotNetDays.
Subscribe to Blog updates