Early Access Program
Features
News
DataGrip 2020.3 EAP 4: Enhancements in Run Configurations, formatter for Generic SQL, Preview tab and more
Hello! We've got something new for you in this fresh EAP build.
Run configurations
We've introduced new usability features to help you when running scripts.
DataGrip will warn you if a script contains schema switching.
If you choose just a data source as a target, DataGrip will show in which particular schema the script will be run. It is the default schema.
We also added the possibility to choose a target from history: click the small button with the clock.
Formatter for Generic dialect
Enjoy our SQL formatter when working with unsupported databases!
DDL editing
The Submit, Rollback and Show Changes actions are now available everywhere in the context of the object. They are also added to the context menu of the object. For instance, if you want to rollback several routines and cancel your local changes, just select them in the database explorer and use the Rollback action from the Database Tools menu section.
Working directory
You can now specify the working directory for the process that handles working with data sources. Also, all relative paths will be resolved in this directory, for instance in driver properties.
Preview tab
Now you can open a file in a preview tab with a single click. To enable this feature, click the gear icon in the Files tool window view and select both Enable Preview Tab and Open Files with Single Click. If you start editing a file opened in this way, it will cease to be a preview and will become an ordinary file.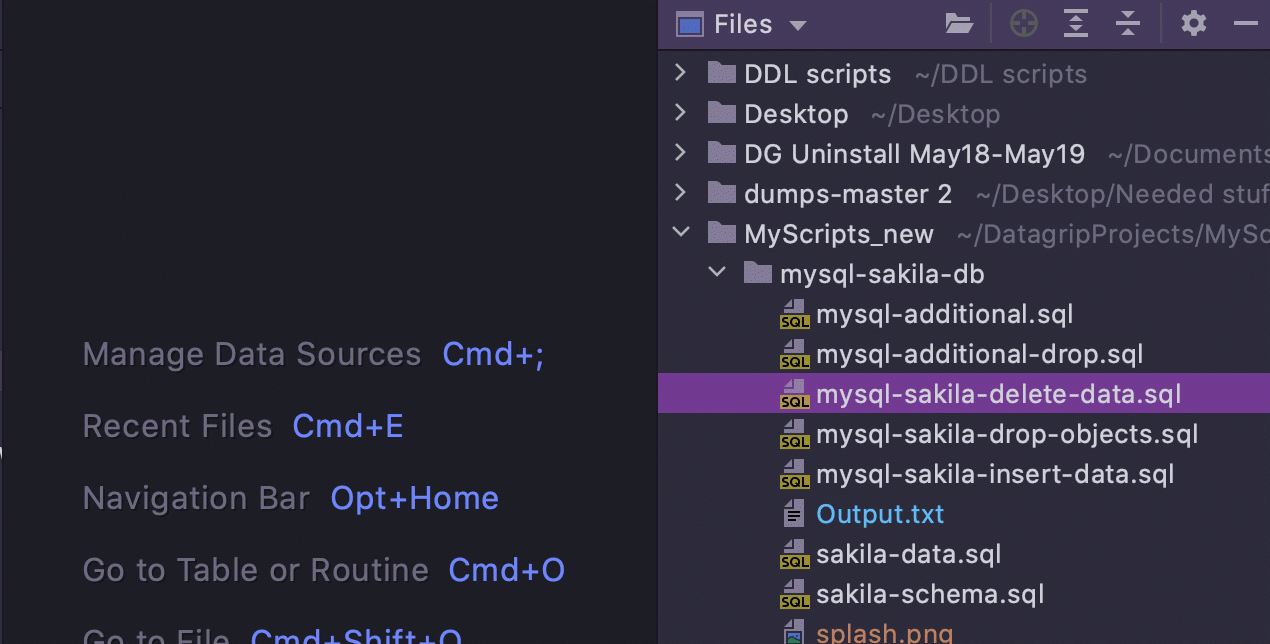 Simple calculator
Now you can enter simple formulas in the search bar of the Search Everywhere dialog and you will see the calculated result right away.
File associations
Starting with 2020.3, you can make DataGrip the default application for opening specified types of files. Go to Settings/Preferences | Settings | Editor | File Types and click the Associate file types with DataGrip button.
By the way, it can not only be database-related files! DataGrip is also a good editor for JSON, HTML and MarkDown* files!
*with a plugin
That's all for today! The release is coming!
Subscribe to Blog updates