Datalore
Features
News
New in Datalore: Logo and Domain Change, Command Palette, Rename Refactoring, and Other Small Fixes
We hope your summer has been amazing. For us at Datalore, the upcoming autumn season brings a new beginning, and we are happy to announce some fresh updates.
Logo update
Perhaps you've already noticed that the Datalore logo has changed. This update is symbolic of a fresh start for the team, and we hope you like it as well. A huge thanks to the JetBrains Design team for working hard on it.
The previous Datalore logo can still be found in the Datalore kernel, because it's now being developed as a separate product.
Domain change
Now you can find Datalore resources under the jetbrains.com domain. The old .io domains still work as redirects to the new ones.
Here is a collection of our most valuable resources:
Command palette
This month we've introduced the Command Palette. It helps you quickly find the action, feature, command, or menu tab with just one interface. Check it out and let us know in the comments what you think!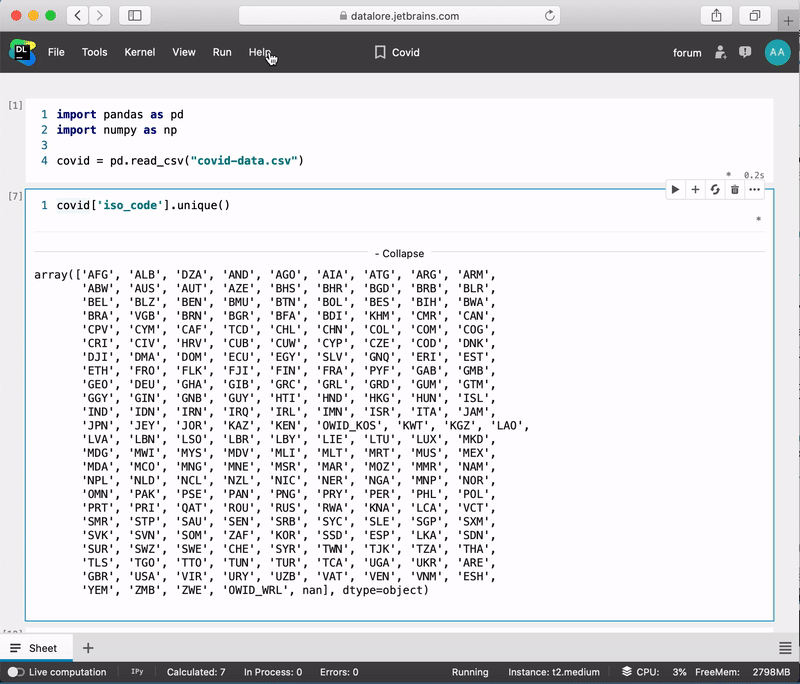 Rename refactoring
We are really happy to introduce the Rename refactoring! When you change the name of any object, it will be changed across the entire notebook. We hope you find this feature handy.
To rename an object, you need to set the caret on the object to be renamed and press Shift+F6. Then you can sit back and watch the magic happen!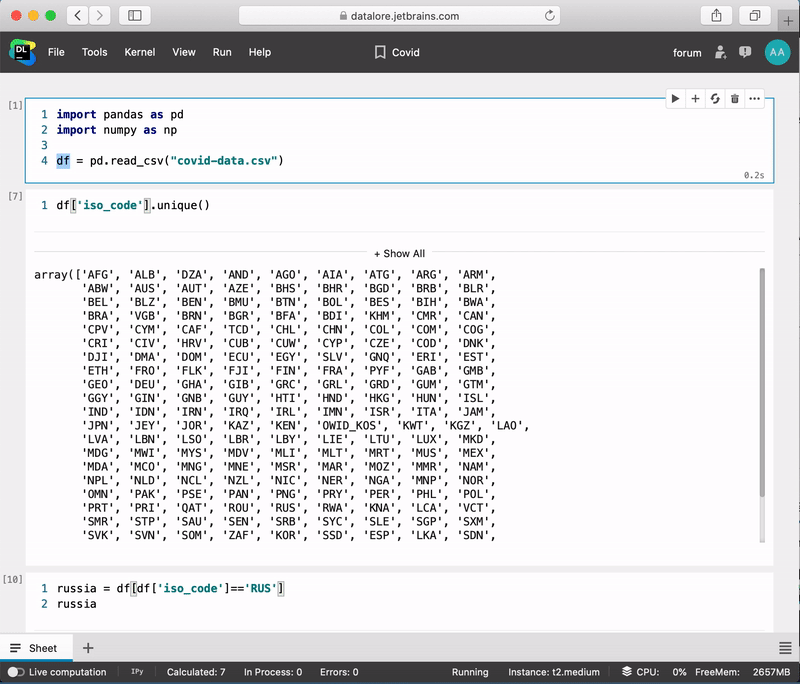 Getting started tutorial
This month we filmed Datalore's first video tutorial – Getting started with Datalore.
If you are new to Datalore and want to learn more about how it works, go ahead and check the video out!
Attached files improvements
A few small updates for working with files:
Uploading multiple attachments is now significantly faster.
You can now upload entire folders into Attached files.
You can now create files from the Attached files panel.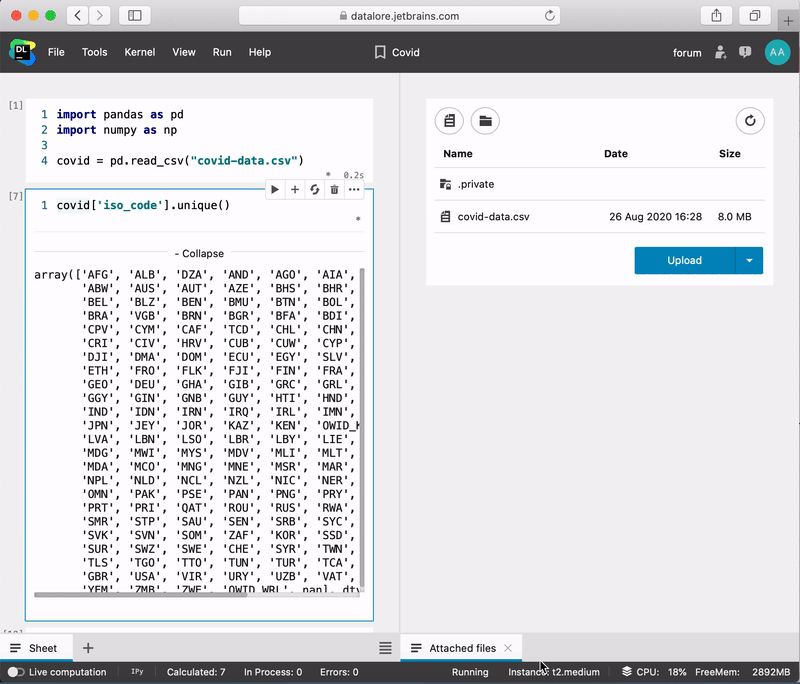 Other small fixes
Ipython kernel is now the default.
Ipywidgets now work in Safari.
Descriptions of shared workbooks, along with the names of their authors are now available for all viewers in our publishing service.
You can explicitly stop computation and save resources using Run → Stop, or from the footer.
As always, we are eager for your feedback. Please don't hesitate to write to us in the comments or post on our forum.
Enjoy your Data Science journey,
Your Datalore team
Subscribe to Blog updates