Early Access Program
IntelliJ IDEA 14.1.4 EAP 141.1192 is Available
IntelliJ IDEA 14.1.4 EAP build is available. You're very welcome to give it a try and share your feedback with us.
In addition to the enhancements that come with the build, Mac OS X users will find a new experimental feature called "Switch IDE Boot JDK", available from the Find Action popup: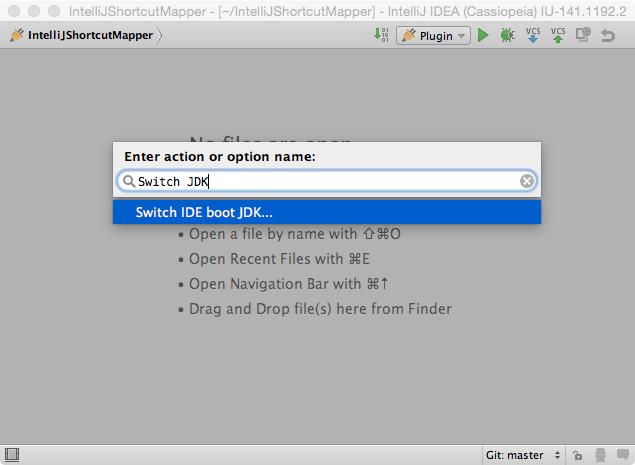 This feature lets you choose a JDK under which to run IntelliJ IDEA, which should help those Mac users who don't have Java 6 installed on their machines. Right now we're offering two different Mac installers: one that requires Java 6, and another that comes with bundled JRE 1.8 custom build. Since today we're moving towards having one installer, so this feature should allow you to keep the choice of JDK open, and switch to Java 6 in case of any issues that are specific to 1.8 custom build (font rendering or focus issues, for example.)
As always, we're waiting for your feedback in our discussion forum and issue tracker. Develop with Pleasure!
Subscribe to Blog updates