News
Plugins
IntelliJ Themes Contest 2019: Add More Color to Your IDE!
We are thrilled to announce IntelliJ Themes Contest 2019! Create the community's most-loved theme plugin for any IntelliJ-based IDEs: IntelliJ IDEA, PhpStorm, PyCharm, RubyMine, WebStorm, DataGrip, GoLand, CLion, Rider, or AppCode, and win a prize!
IntelliJ IDEA 2019.1 arrived last month with official support for color customization of the IDE appearance, which means it's up to you to decide what your IDE looks like! You can customize the colors of most of its parts, from toolbars, windows, buttons and icons, to the background, the editor scheme, and much more.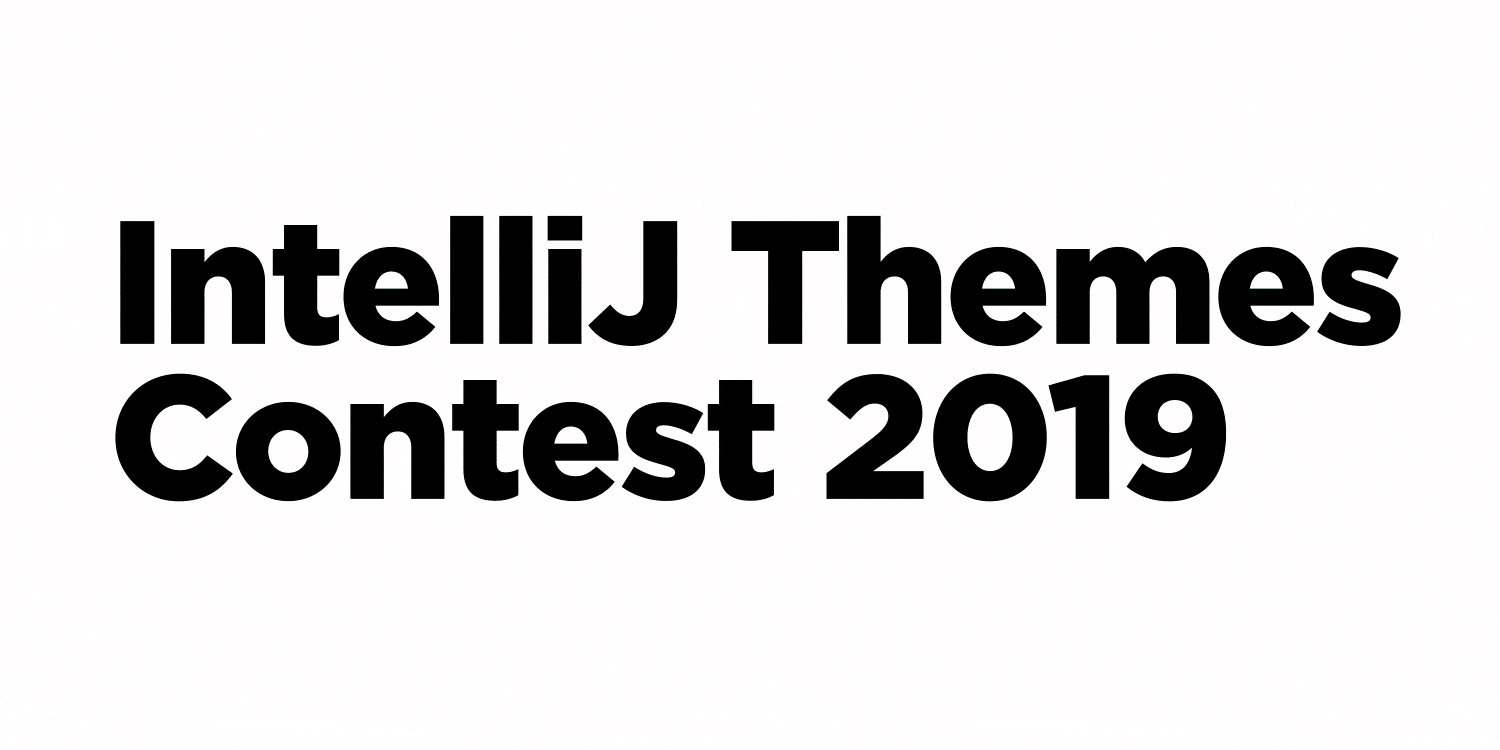 How to participate and win
Design a theme plugin which is compatible with v2019.1 of any IntelliJ-based IDE(s) and which significantly changes the colors of the IDE to give it a different appearance. Submit your plugin in the contest before May 3, 2019, and then help the community pick the worthiest entries.
Сreating a theme plugin is easier than it sounds. Learn more and follow our detailed tutorial on how to develop your own theme for an IntelliJ-based IDE. For inspiration, take a look at the amazing new themes that our wonderful community members have already created and uploaded to the JetBrains plugin repository.
What prizes you'll compete for
The top-voted theme plugin will win a $1,000 Amazon gift card. The second most-voted theme plugin will win a $500 Amazon gift card, and the third one will win a $300 Amazon gift card.
How to submit your entry
To submit your plugin, use the IntelliJ Themes Contest 2019 website. Alternatively, visit the theme plugin page in the JetBrains plugin repository and click the "Submit to Contest" button. Note that you'll be able to submit your theme to the contest from the JetBrains plugin repository only if your theme plugin has the theme tag.
All creativity is good
We know there are several nice existing plugins such as Material Theme UI, Doki Doki Literature Club Theme and some others which have provided customization abilities for years. All creativity is awesome, so everyone is welcome to participate in the contest, whether their theme plugin is brand new or has been available previously.
The dates
Submissions start today and close at 23:59 GMT on May 3, 2019.
Voting will begin right after submissions are closed and will last for 10 days, through May 13.
We'll announce the winners on May 16!
Create and win!
Visit the IntelliJ Themes Contest 2019 site for the full information on the prizes and conditions, and follow IntelliJ IDEA's blog and twitter for the announcements.
Happy Developing your own #DreamTheme!
Subscribe to Blog updates