Early Access Program
IntelliJ IDEA
IntelliJ IDEA 2023.1 Beta 2 Is Available
IntelliJ IDEA 2023.1 Beta 2 is out!
The latest build is available to download from our website, via the free Toolbox App, or by using snaps for Ubuntu.
To learn about the most notable enhancements expected in IntelliJ IDEA 2023.1, browse the dedicated section of our blog.
IntelliJ IDEA 2023.1 Beta 2 also delivers the following valuable update:
Option to save multiple tool window layouts
In IntelliJ IDEA 2023.1, you can save and manage several tool window layouts and switch between them when needed.
To save a new layout, arrange the tool windows as desired and go to Window | Layouts | Save Current Layout as New. Once you adjust the arrangement, you can either update the currently used setup using the Save Changes in Current Layout option or save these changes for another custom layout. To activate a saved layout, find it in the list in Window | Layouts, hover over its name, and hit Apply.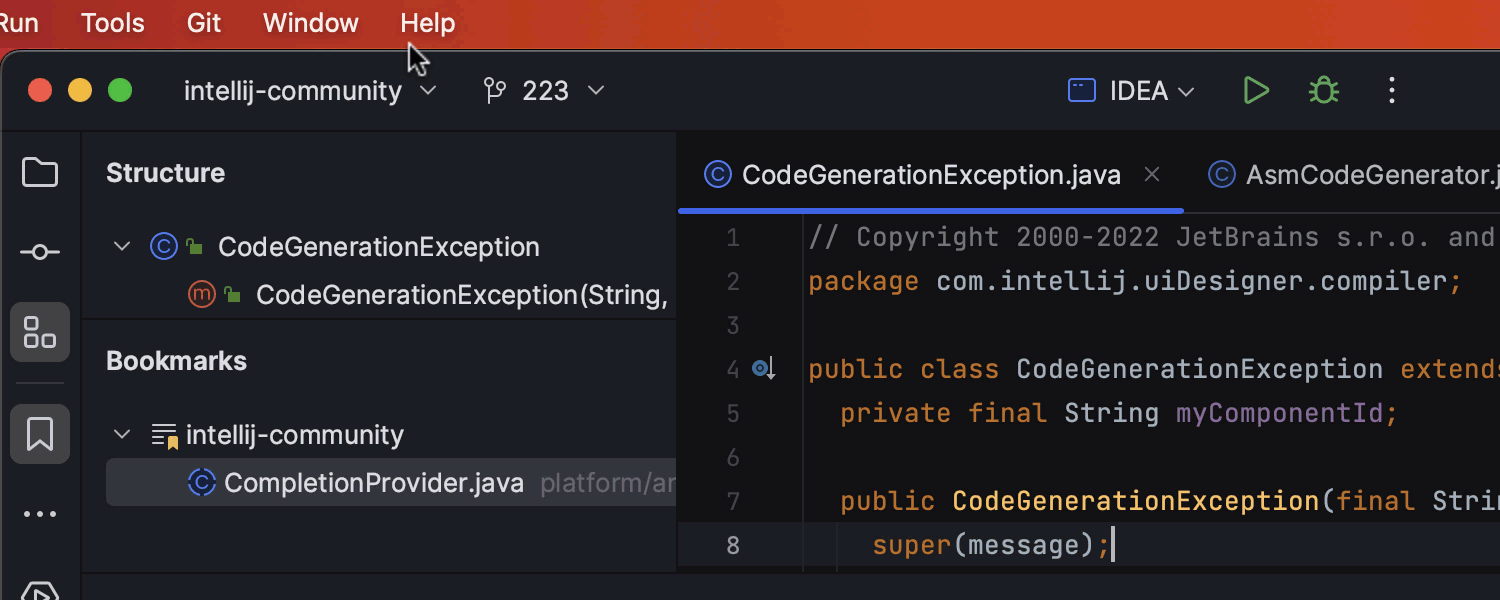 The team is now working on fine-tuning functionality before assembling the Release Candidate build. You still have time to try out the new features and share your feedback in the comments below or on Twitter. If you find any bugs, please report them to our issue tracker, and we'll do our best to fix them promptly.
Happy developing!
Subscribe to Blog updates