Early Access Program
PhpStorm 2016.3 EAP 163.6110
The new PhpStorm 2016.3 EAP build (163.6110) is now available! You can download it here or, if you have installed the previous PhpStorm 2016.3 EAP build (163.5644), you should soon get a notification in the IDE about a patch update.
This build delivers new features, bug fixes and improvements for PHP and the Web, and takes on the latest improvements in IntelliJ Platform.
New naming convention inspections
We've added a pack of new inspections for code style. These inspections highlight those classes/function/methods/variables that don't follow naming convention in current project.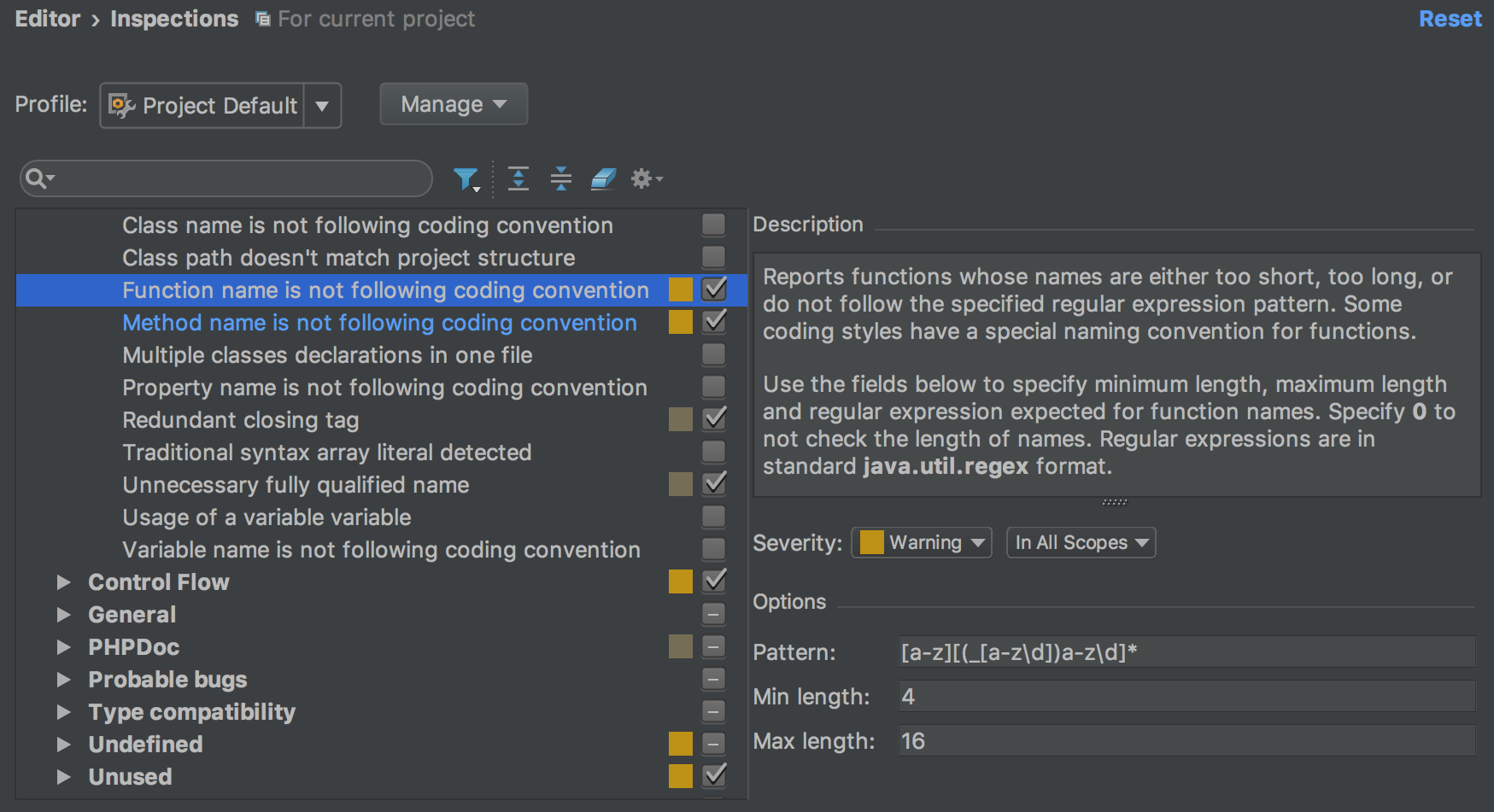 PHPSpec Run Configurations
This build brings PHPSpec run configurations in addition to the PHPSpec support introduced in the previous release.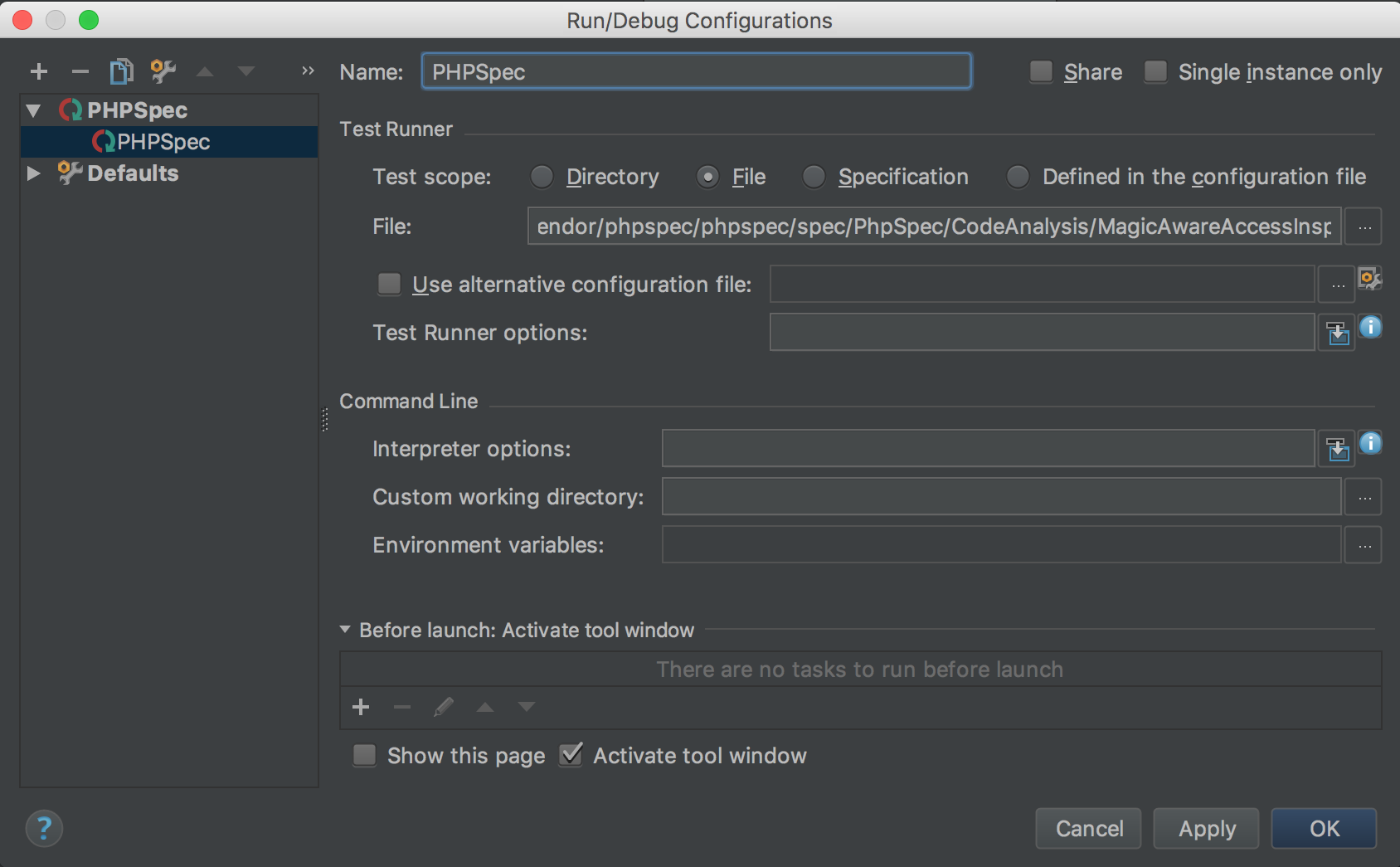 In this build we've also  included the fix of an issue in deployment (WI-33400) when username and password were forgotten after restart of PhpStorm. Please note that there are still several related issues open, we are working on them and will include fixes in one of the next EAP builds.
See the full list of bug-fixes and improvements list in our issue tracker and in the complete release notes.
Learn more about other new features in PhpStorm 2016.3:
Download PhpStorm 2016.3 EAP build 163.6110 for your platform from the project EAP page and please do report any bugs and feature request to our Issue Tracker.
Your JetBrains PhpStorm Team
The Drive to Develop
Subscribe to Blog updates