Early Access Program
PhpStorm 2016.3 EAP 163.6512
The new PhpStorm 2016.3 EAP build (163.6512) is now available! You can download it here or, if you have installed the previous PhpStorm 2016.3 EAP build (163.6110), you should soon get a notification in the IDE about a patch update.
This build delivers new features, bug fixes and improvements for PHP and the Web, and takes on the latest improvements in IntelliJ Platform.
Initial support of CodeIgniter Framework
Good news for the CodeIgniter users! We've added an initial support of CodeIgniter Framework. Now after you enable the CodeIgniter support you will get the support of the code style, also CodeIgniter inspection profile will be set up automatically.

New naming inspection for constants
In previous build we've added new naming convention inspections. Now new naming convention inspections are also available for constants.  These inspections will highlight those constants that don't follow naming convention in current project.
Improvements in PHPSpec support
We are continue working on PHPSpec support in PhpStorm. This build brings support of spec_prefix and beConstructedThrough method in addition to the previously introduced features.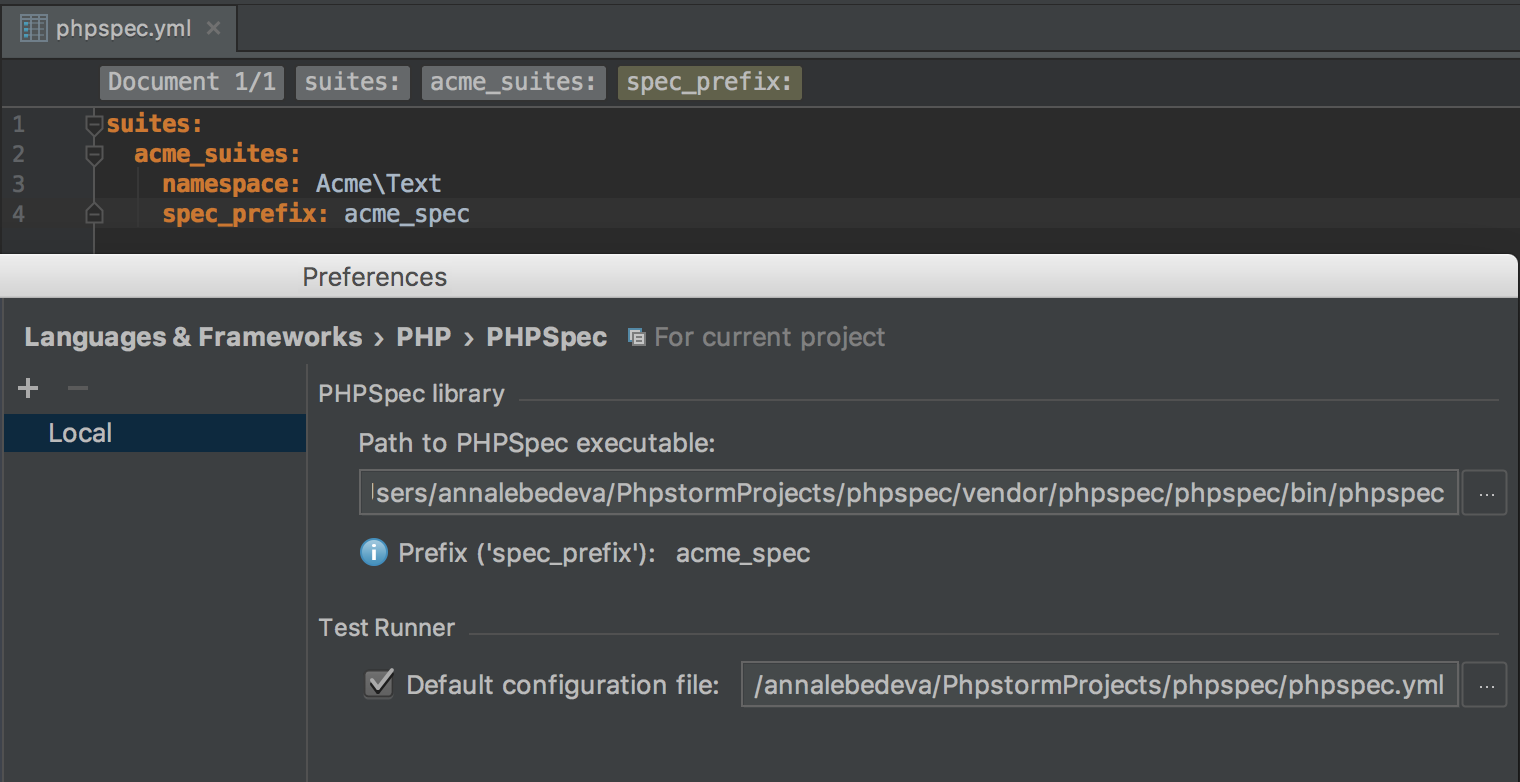 Apart new features, this build brings many bugfixes, the most remarkable of them:
Fix of WI-33542: SSH Deployment server can't be used for Remote Tools
Fix of WI-31754: Regression with Recursive resolve of constant values inside include expressions
See the full list of bug-fixes and improvements list in our issue tracker and in the complete release notes.
Learn more about other new features in PhpStorm 2016.3:
Download PhpStorm 2016.3 EAP build 163.6512 for your platform from the project EAP page and please do report any bugs and feature request to our Issue Tracker.
Your JetBrains PhpStorm Team
The Drive to Develop
Subscribe to Blog updates