News
RubyMine Likes Snow Leopard
It is not a secret that a big half of Rails developers is using Mac OS X. I remember the majority of MacBooks at RailsConf and other events. RubyMine's download stats only prove this.
It is clear that many of us (yes, me too) will be upgrading to Mac OS X 10.6 in the nearest time. Some did upgrade already.
So, I just wanted to note that RubyMine works even better on Snow Leopard!
For instance, Apple has fixed some problems in the bundled JDK and some issues such as disappearing menu seem to be gone now.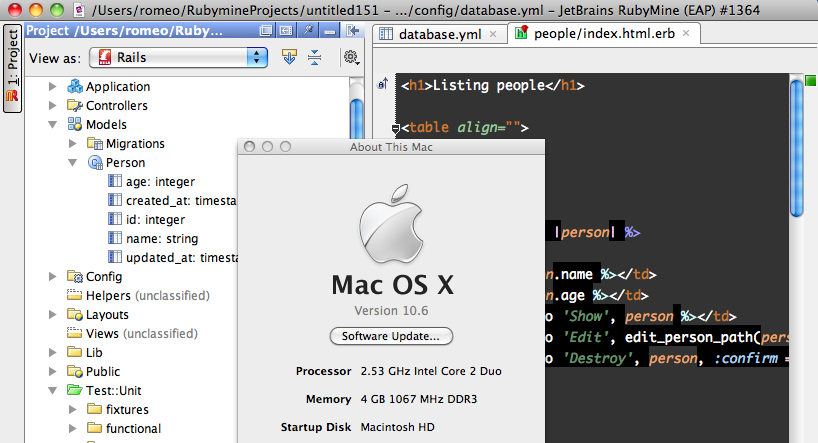 If you're already on 10.6 — drop a line here or on RubyMine forum to share your experience.
Subscribe to Blog updates