News
Space Product Updates in October 2021
You can learn about all the latest updates on the Space What's New page.
October was another productive month for the Space team, as we put special effort into refining our issue tracking system and more! 
To help you to keep up with, and benefit from, the latest updates, we'd like to share the new features we have released this October with you.
Read this article to learn more about what was new in Space last month:
Space issues in the iOS app
Moving issues between projects
Managing project issue tags in one place
Integration with TeamCity
Issue Tracking
Manage Space issues in the iOS app
​​Want to keep track of tasks when you're away from the computer?
Issues have come to the Space iOS app! You can now create, view, and edit issues in your mobile app, just like in the web version of Space. Look at issue details, send direct feedback, see the list of new updates, and more right in your app.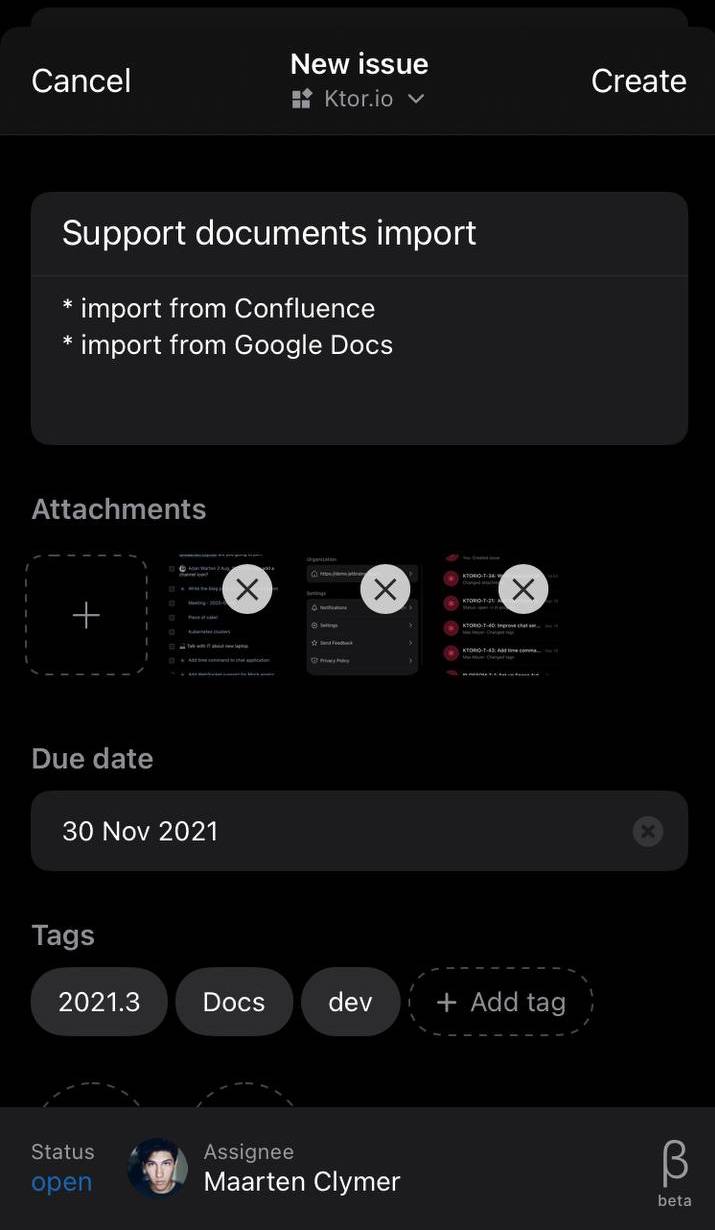 You can install the app, learn more about the update, and discover how to use the new features on our App Store page.
We're going to improve and expand the Issues and Projects features in Space iOS, making them an essential part of the app. We're also working on Issues in Space Android, so stay tuned for the upcoming app updates.
Move issues from one project to another
Sometimes you might need to move an issue to a different project, push a customer support ticket that contains a feature request forward to the software development team, or share an issue with someone who doesn't have viewing permission in the original project.
With this update, you can now easily transfer issues from one project to another! Read this article to learn how to do this in just a few easy steps.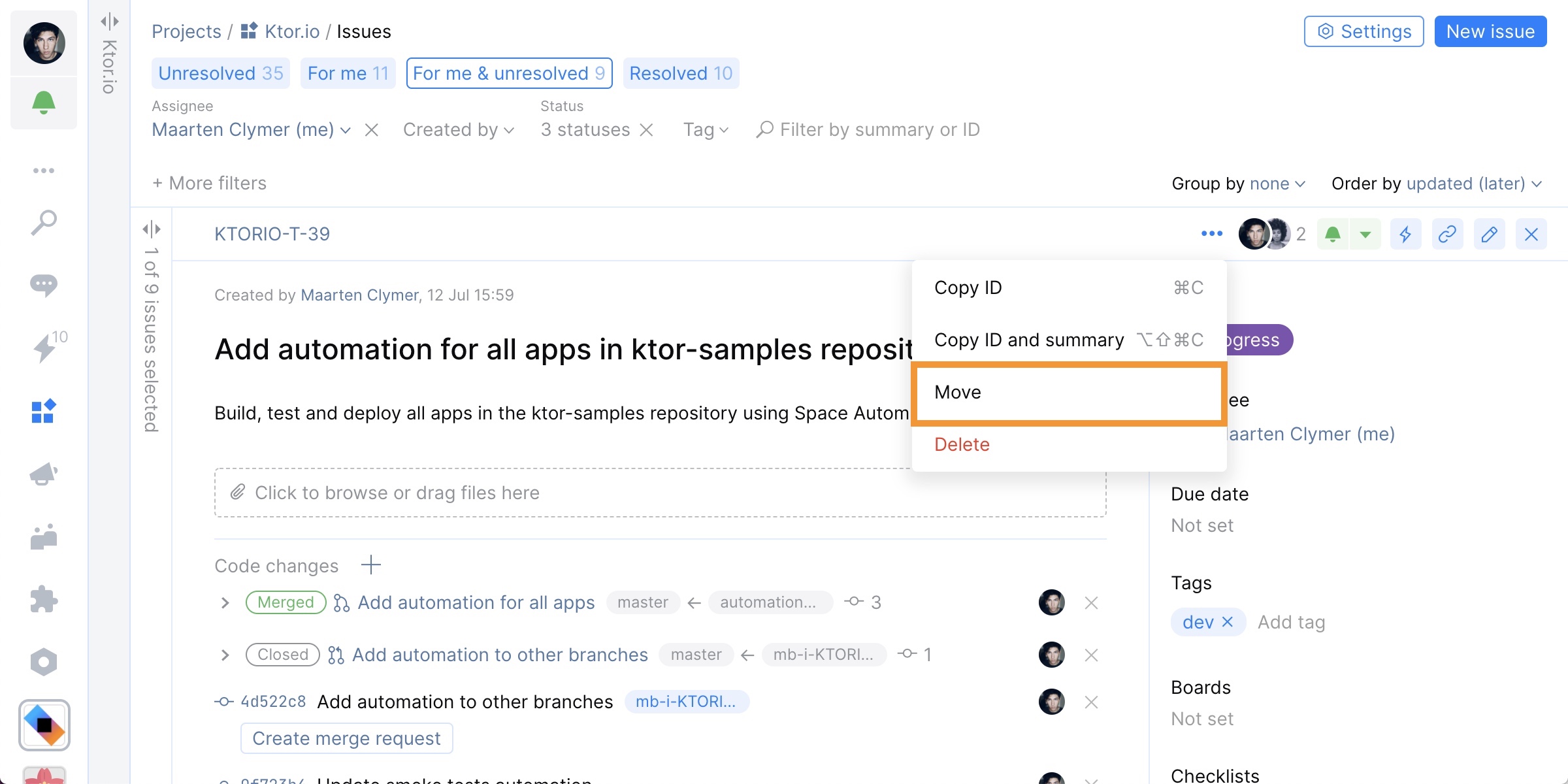 Manage project issue tags in one place
Now you can add, edit, and remove your project issue tags under the Tags tab in the Issue Settings. It gives you an overall view of the issue tags used in your project and helps you manage them more quickly. Head to this article to learn about how to add, edit, or remove tags in Space.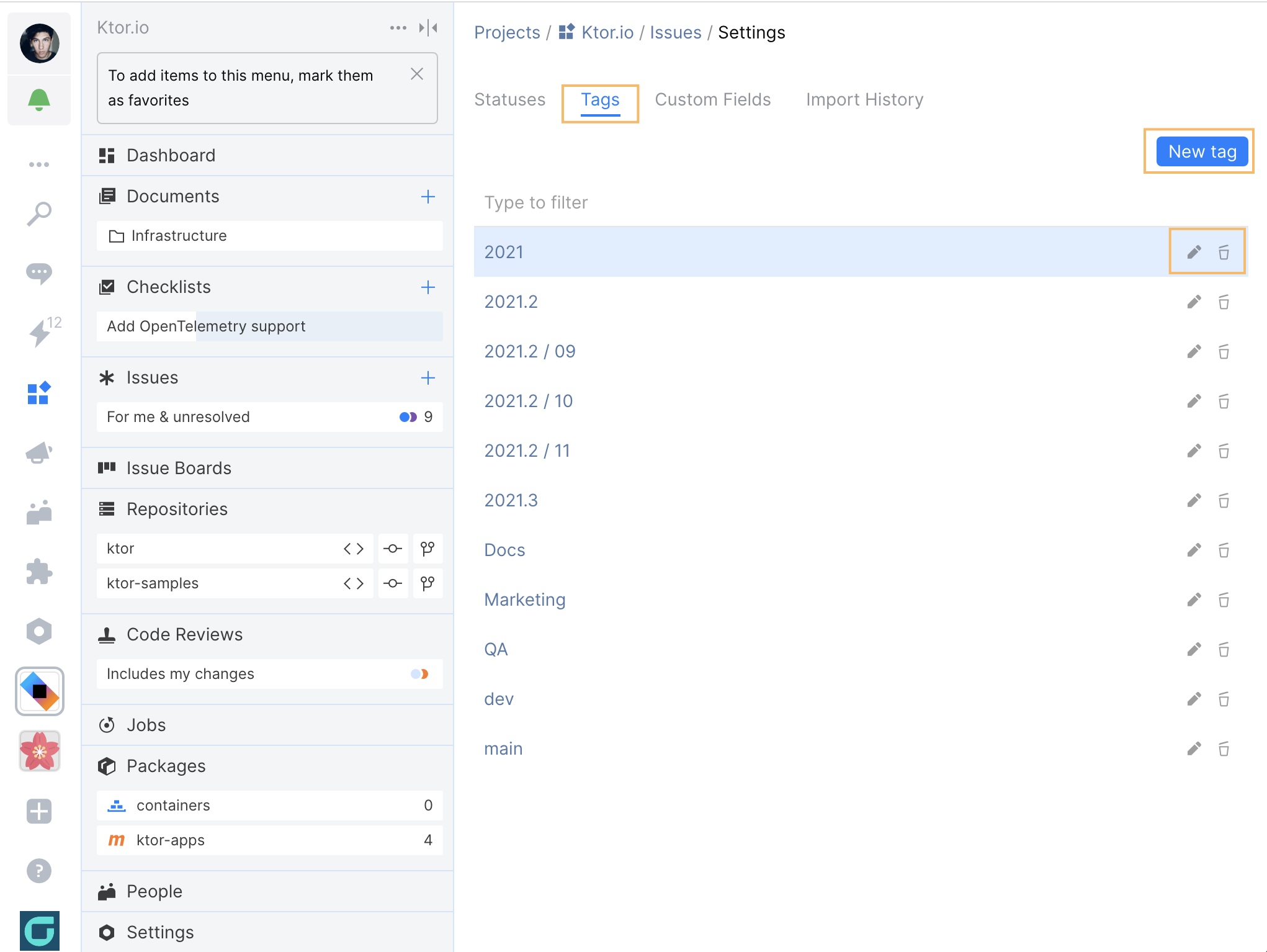 Integrations
Integration with TeamCity
This integration will be useful if you utilize JetBrains TeamCity – a powerful continuous integration tool for DevOps-centric teams. Here's what has been added to TeamCity 2021.2:
Authentication
TeamCity now has the new JetBrains Space authentication module, which allows you to log in using your Space account, like you can with GitHub and GitLab.
VCS roots, projects, and build configurations
Previously, a configured connection with Space only allowed you to access its repositories and publish the status of your builds. The latest version of TeamCity allows you to add VCS roots, create projects, and create build configurations – all you need to do is add the necessary access rights in Space.
Read this article to learn more about the Space integration with TeamCity.
Subscribe to Blog updates