News
Join Us for JetBrains JavaScript Day 2021
Hi everyone! Registration for JetBrains JavaScript Day 2021 is now open!
JetBrains JavaScript Day 2021 is a free virtual event taking place on Thursday, October 14th, 9:00 am – 4:00 pm EDT (3:00 pm – 10:00 pm CEST).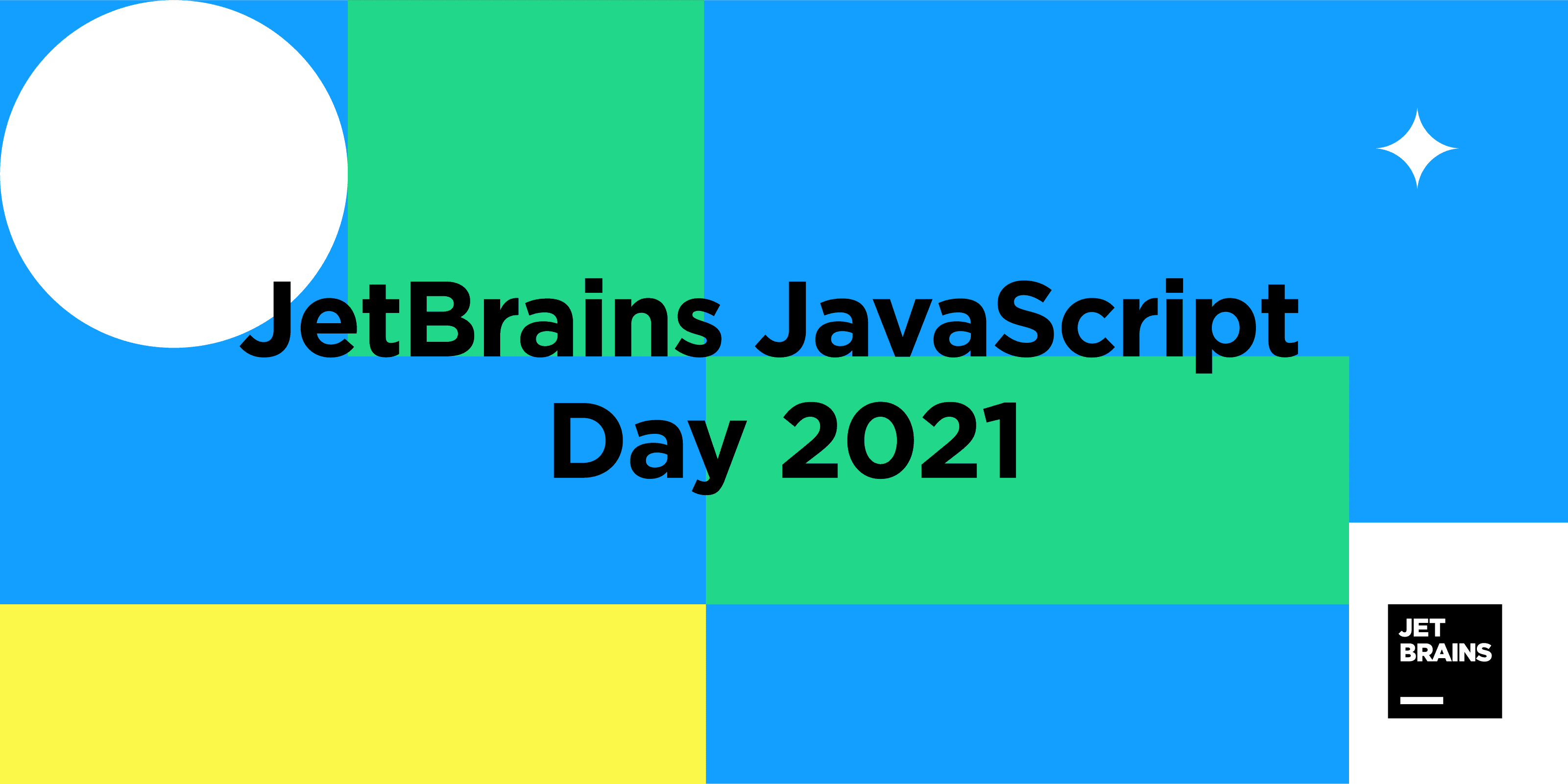 For our first-ever JavaScript event, we invited community experts from around the world to discuss topics they are passionate about, such as JavaScript, React, Angular, open source, and more. There will be something for everyone!
Agenda
JetBrains JavaScript Day 2021 will feature 9 amazing speakers and a very diverse set of talks.
Here is the list of presentations in the order in which they will take place on October 14th:
Scaling Team Delivery Using Standardization, by Debbie O'Brien
TC39 Demystified, by Ujjwal Sharma
Documenting the Web Platform, by Florian Scholz
Hands-Free Coding With Gaze Control in JavaScript, by Charlie Gerard
Documentation Playgrounds With Module Imports Support, by Andrey Grandilevskiy
Angular 13, by Aaron Frost
htmx: Writing JavaScript to Avoid Writing JavaScript, by Carson Gross
Monorepos: Any Size Fits All, by Altan Stalker
How to Get Involved in Open Source: A Quickstart Guide, By Tracy Lee
Attend just a few talks, or watch them all – it's up to you!
Visit the event page to see the full agenda
What to expect
Each presentation will be 20-minutes long with a 10-minute Q&A session afterward, so don't forget to prepare your questions and join us live to ask them!
We'll stream the event on YouTube, and all the talks will remain available after the event is over so you can catch up on any you missed.
​​Join the discussion on Twitter using the hashtag #JavaScriptDay2021.
We hope to see you there!
The JetBrains team
Subscribe to Blog updates