Early Access Program
News
AppCode 1.5 EAP update (#114.279)
New AppCode 1.5 EAP build (#114.279) for you to try!
New feature listings get shorter as we're nearing the feature freeze for version 1.5. But you should like these ones.
– Xcode 4.4 support
– Changing the targets membership. Requested by many of you and now available. So, do not forget — your votes in our tracker do count

– Boxing/unboxing quickfixes for primitive types, pointers and structs (hit Alt+Enter to invoke them):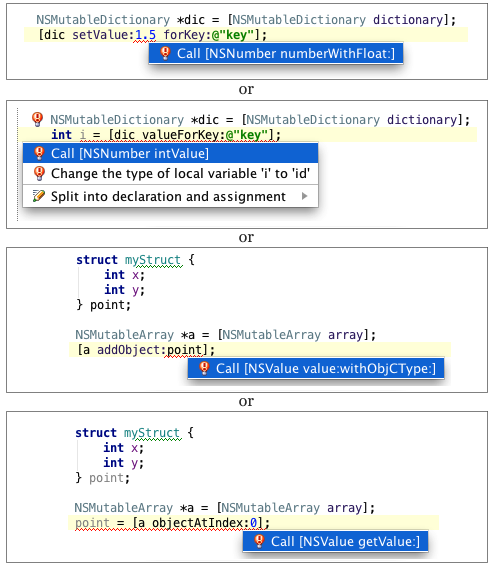 – Subversion 1.7, TFS and ClearCase VCS support
– Added Visual Studio and ReSharper keymaps We apologize for misleading you, guys – these schemes are not released yet.
Download the new build from the AppCode EAP page.
Check the full list of changes since the last EAP build.
And let us know what you think!
Develop with pleasure!
-The AppCode Team
Subscribe to Blog updates