JetBrains Wishes You a Happy Holiday Season
The end of December is usually a period when people look back on their year and reminisce over what they have achieved. At least this is true for us at JetBrains. We'd like to take this chance to share some of our major achievements with you and to thank you.
This year we celebrated our 20th birthday and we are grateful to be able to continue sharing our drive to develop with you. We have grown our family and welcomed in 244 new JetBrainers. We managed to facilitate working from home for all 1500 of us, as well as move 3 of our offices to new locations. And we have officially launched Space, which has helped us and many other businesses adapt to the strains of this year. So there is a lot we are thankful for. Thank you!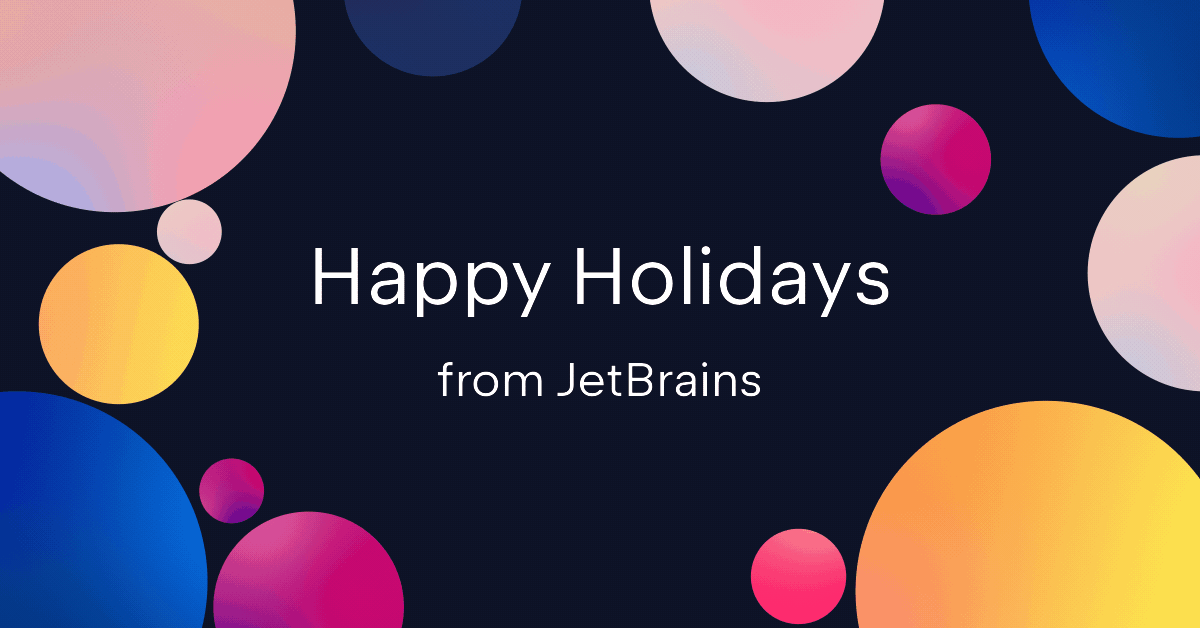 We wish you, your families, and your business the very best for this holiday season, and we hope that you have an incredible 2021!
Stay safe,
JetBrains
The Drive to Develop
Subscribe to Blog updates