Events
JetBrains to Host Rubyuser Group Munich Meetup, July 10th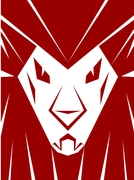 JetBrains will host the next Ruby Usergroup Munich Meetup at our office, Elsenheimerstraße 47, München (map). Join us Wednesday, July 10th at 19:00 for The Big Bad Gems Presentation Marathon.
Every attendee will have the option to hold a 5 minute lightning talk and we encourage you to take part, however it is not required. The user group leaders are happy to provide any type of assistance you may need. At the end of the talks, there will be voting to choose the top 3 speakers who will receive a free RubyMine license or upgrade.
The evening might go a bit later than usual, so talks and introductions will begin at 19:30. Please be on time. The pizza will be warm and the beverages cold at 19:00. Learn more about the next meetup and register now. Space is limited to 40 attendees. We look forward to hosting you at our office and hearing your talk.
Subscribe to Blog updates