News
Java Annotated Monthly – May 2019
This month we have a guest section on security, since there were so many relevant security articles to include. We have the results of two developer surveys, and a huge culture and community section that explores some of the factors that might contribute to the results of those developer surveys. Of course, May's Annotated Monthly also includes your regular fix of Java news, tutorials, and tips.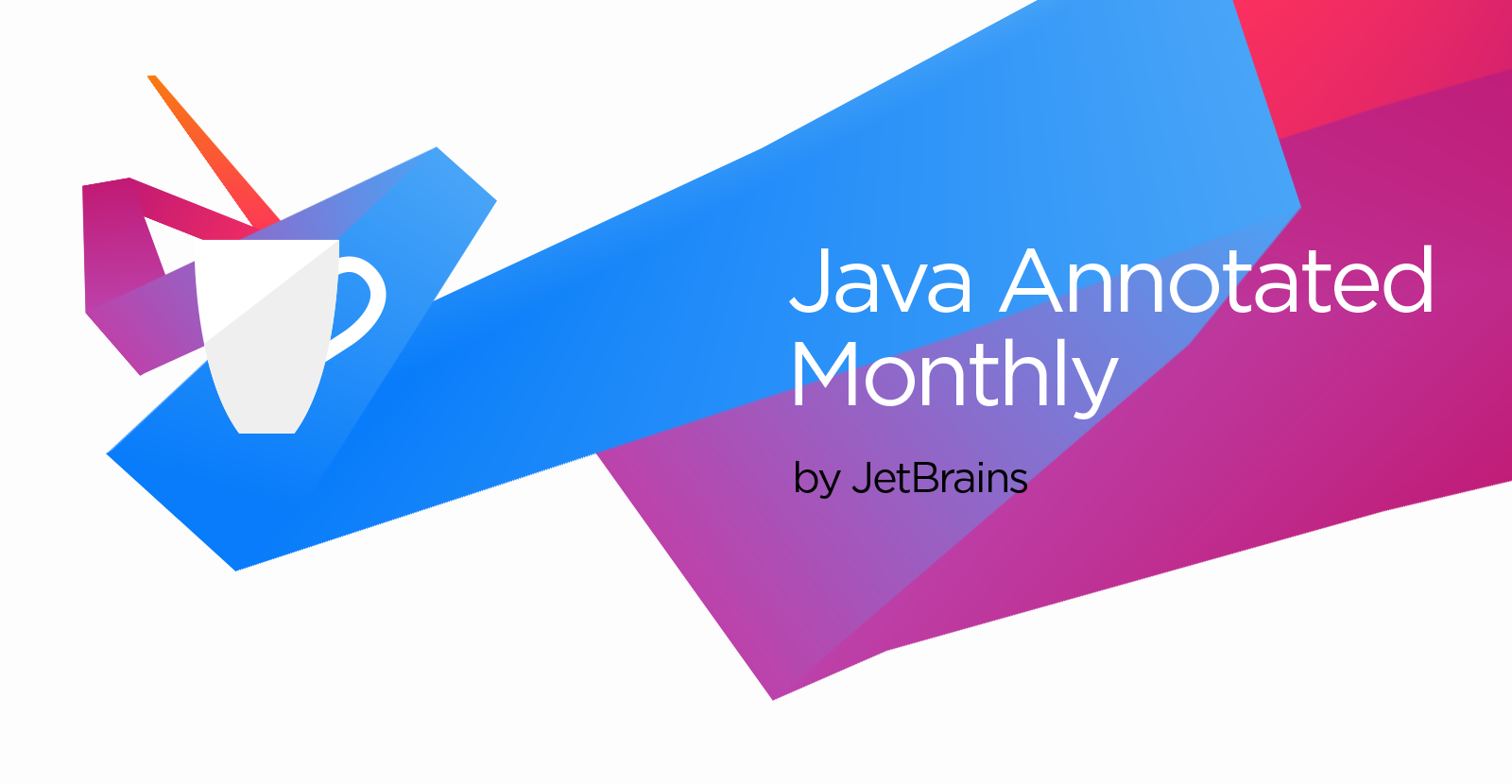 Java News
Big news everyone! Java EE is dead. Again. What year is it? Why are the same headlines popping up again and again every year?
#JakartaEE namespace discussions will start shortly on the jakartaee-platform-dev list, please make sure to subscribe asap! https://t.co/AZzidfyUw3

— David Blevins (@dblevins) May 6, 2019
Java Tutorials & Tips
As usual, articles and blog posts with detailed information about how to do stuff in Java. This month we have a few articles investigating edge cases and gotchas, for those "oh that's quite interesting" nuggets of information.
Software developer interviews, in a nutshell. pic.twitter.com/LHB0PtNHaP

— Jaime Lopez (@DevWithTheHair) May 5, 2019
Languages, Frameworks, Libraries and Technologies
Covering: automated testing, Kotlin (no bias here then), branching vs trunk-based development, code reviews, protocols and improving performance of Spring Boot.
Security
There are so many security articles and tips this month they merit their own section. So far 2019 is very much proving to be a year for developers to embrace security as a first class part of their job.
Culture & Community
We have a lot of articles on the impact of gender on developer careers which are particularly interesting to read after reading the results of the Stack Overflow developer survey. There's also some more general advice around burnout, work-life balance and career.
If you've ever rejected a conference talk that was "too soft," rejected a candidate who was too good at communication to possibly be "technical" enough, or discouraged people from writing about "soft skills," you've contributed to this problem.

It's not too late to change.

— April Wensel (@aprilwensel) September 18, 2018
Which tech companies have published their engineering career ladders publicly?

— Christie Koehler (@christi3k) April 16, 2019
And Finally
Here's a chance to catch up on the IntelliJ IDEA and other JetBrains news that you might have missed. This month saw the culmination of a lot of hard work from the team here so there's quite a lot.
Choose the winners of the IntelliJ Theme Contest 2019! Vote for the theme you love the most! https://t.co/vLUKOOsFO5 pic.twitter.com/KIOMchdYuk

— IntelliJ IDEA (@intellijidea) May 4, 2019
If you have any interesting or useful Java / JVM news to share via Java Annotated Monthly, leave a comment or drop me a message via Twitter.
Subscribe to Blog updates