News
Java Annotated Monthly – November 2019
In this month's edition, we have tutorials for Java 13 features, news about Java 14 (and beyond!) features, plus the usual mix of tutorials (largely Spring again this month), news, and Other Interesting Articles. Under the latter category we have a bunch of articles about remote working. This was also a big month for IntelliJ IDEA blog posts, so we've summarized those too.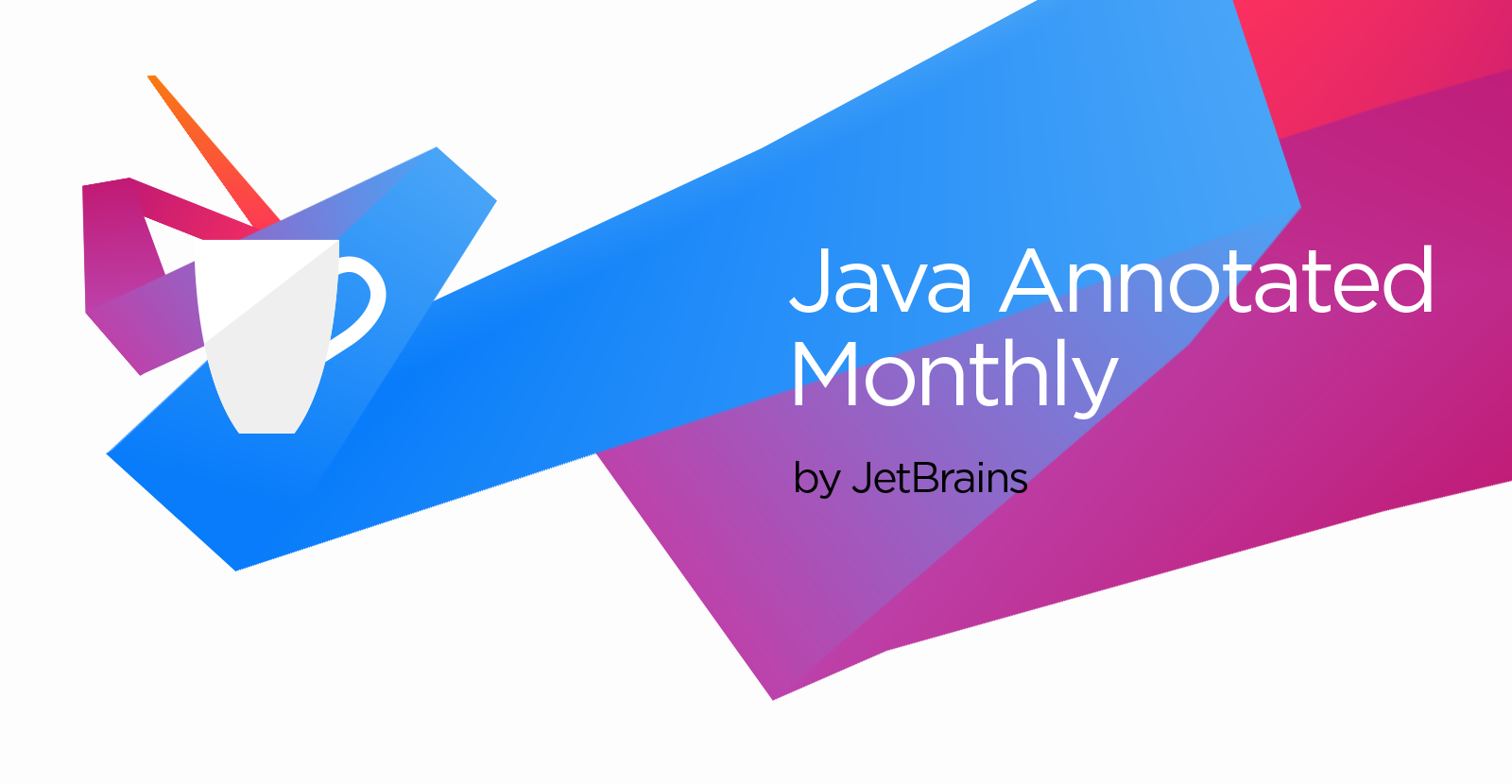 Java News
News this month is a mish-mash of upcoming release stuff, Java-related-company stuff and conference stuff.
There's no more room for wars in the new world.

— Bruno Borges (@brunoborges) October 31, 2019
Java Tutorials & Tips
Languages, Frameworks, Libraries and Technologies
Spring-heavy again this month
Culture & Community
I'm always interested in articles about remote working, being a remote worker myself. This month quite a few of them cropped up.
Wow, great quote about "Developer, Advocate!" by @chrismessina on https://t.co/5hjsvcrAPG: https://t.co/dSMKAXJqjJ @PacktPub pic.twitter.com/yNtMIWtnQ8

— Geertjan Wielenga (@GeertjanW) November 1, 2019
And Finally
A chance to catch up on the other IntelliJ IDEA blog posts from this month. Note that the big thing for us at the moment is the upcoming 2019.3 release.
If you have any interesting or useful Java / JVM news to share via Java Annotated Monthly, leave a comment or drop me a message via Twitter.
Subscribe to Blog updates