Early Access Program
PhpStorm 2019.3 EAP #7
PhpStorm 2019.3 EAP build 193.4778.21 is now available!
This EAP build introduces WSL support. It also includes fixes for PHP and the latest updates from the WebStorm and DataGrip teams and the IntelliJ Platform.
Download PhpStorm 2019.3 EAP from the EAP page or via the JetBrains Toolbox App. Or, if you have the previous PhpStorm 2019.3 EAP build installed, you should get a notification in your IDE about a patch update soon.
WSL Support
WSL (Windows Subsystem for Linux) is a compatibility layer for running Linux binary executables natively on Windows 10. PhpStorm will now support developing in a WSL environment, which is when you have launched your IDE on a Windows machine, but you target WSL/Linux in your development. You'll be able to specify a remote PHP interpreter in the WSL and use it for running scripts, tests, Composer commands, and debugging.
To get started, make sure you have installed the WSL on your Windows 10 machine, and the Linux distribution of your choice. See the installation guide.
Depending on the distribution you may have PHP already preinstalled. If not, you'll have to install it manually via the command line. For example in Ubuntu you can run something like this:
sudo apt update
sudo apt install php php-mbstring php-dom php-xml php-zip php-curl php-xdebug
When you have PHP in your WSL environment you're ready to set up PhpStorm.
Add a CLI interpreter under File | Settings | Languages & Frameworks | PHP

If you don't see the WSL option in this dialog, it means you have no WSL installed. Check the previous steps.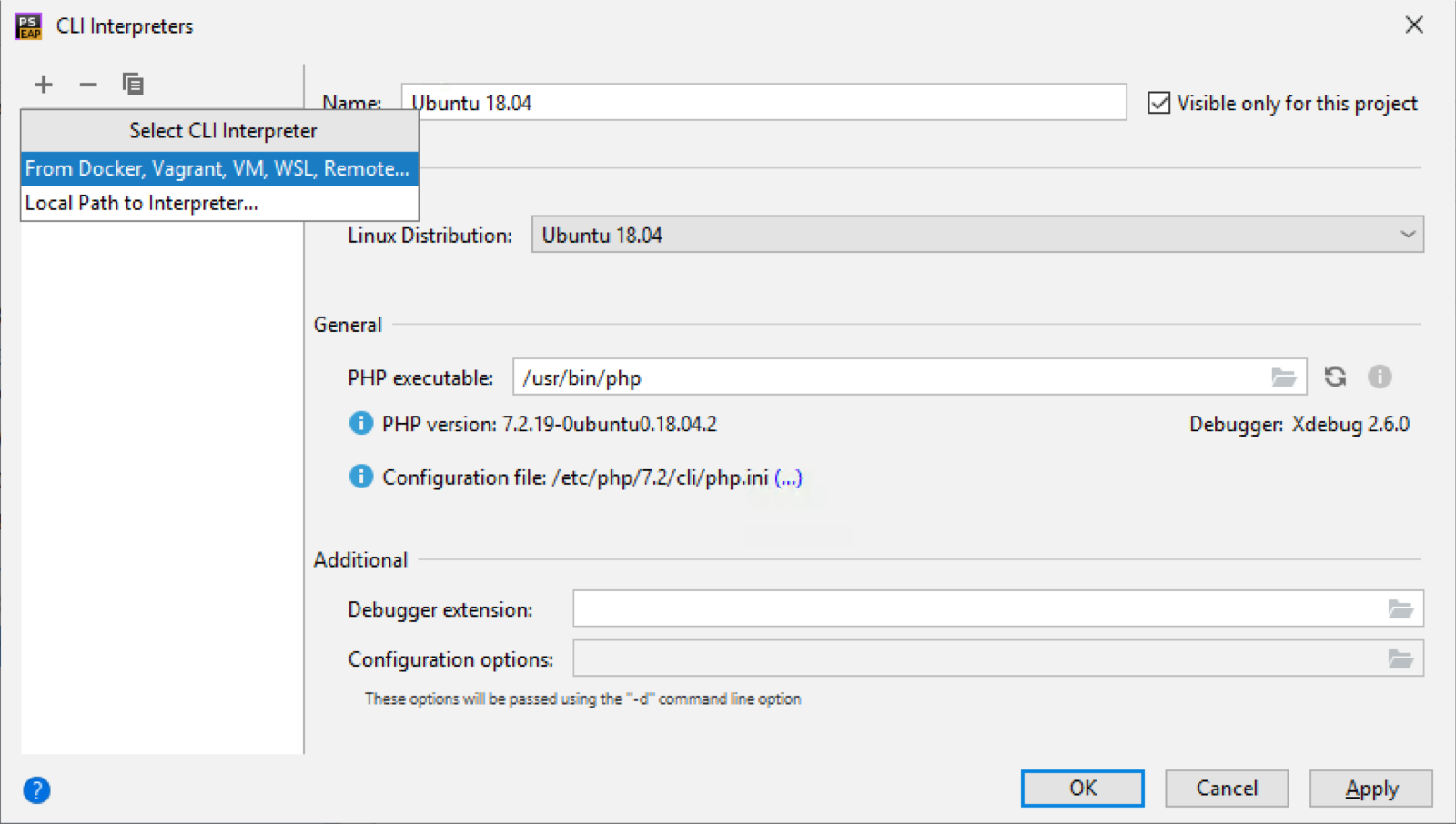 You'll see the list of WSL distributions that are installed and you may add as many interpreters as you wish.
And that's it! Now you can specify this interpreter for running tests, Composer, or for other run-configurations that you have.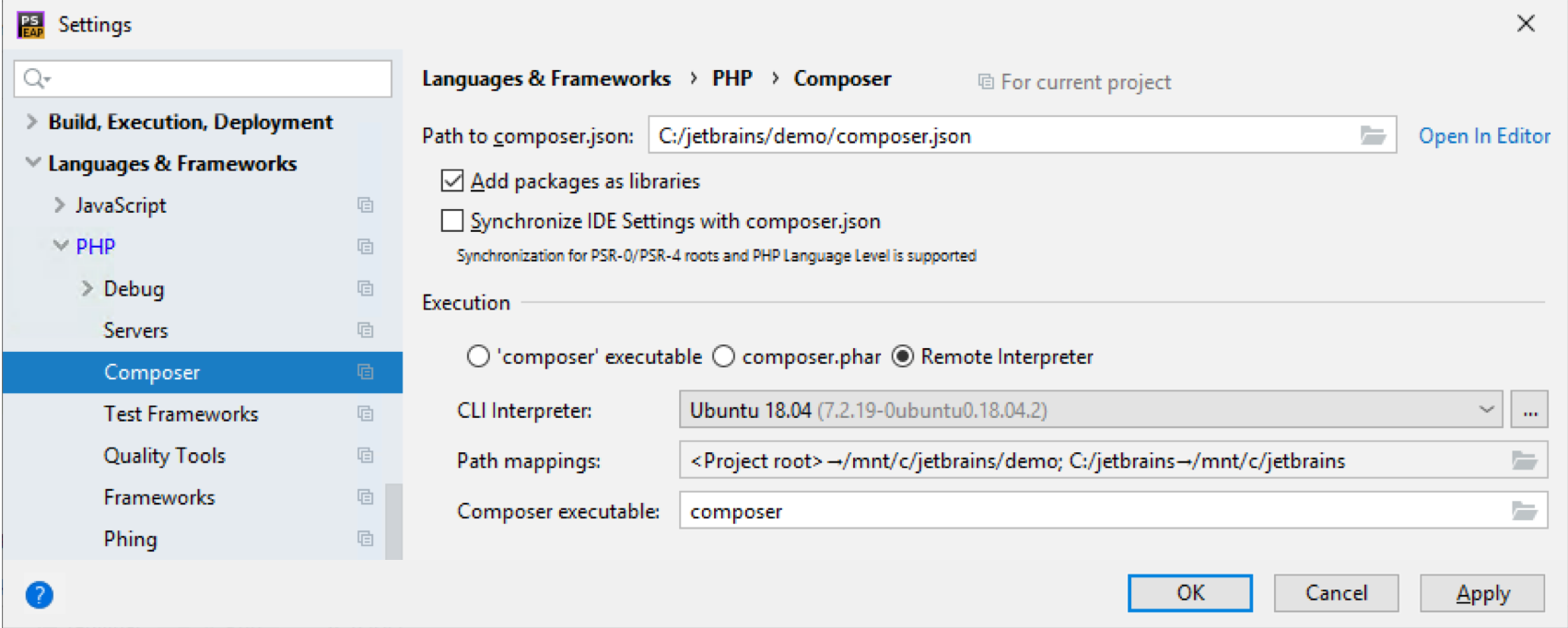 Composer via WSL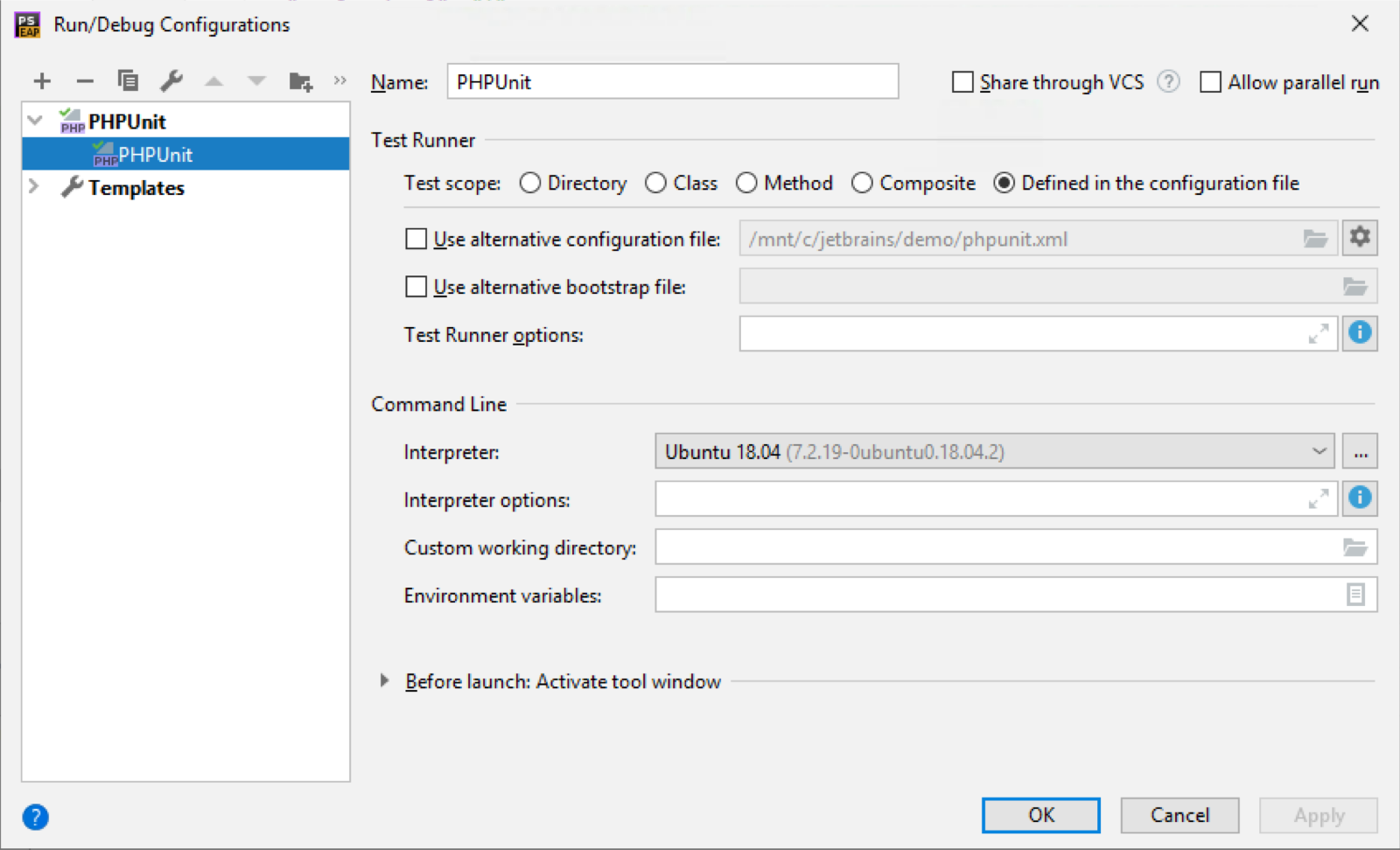 Running tests via WSL
Let us know what you think of the WSL Support in PhpStorm! What would you like improved or added?
Better plugin management
Tired of restarting PhpStorm every time you add or remove a theme? The upcoming PhpStorm 2019.3 will allow you to install, uninstall, enable, and disable a theme plugin without restarting the IDE.
The keymap plugins also don't need the IDE to be restarted anymore to work.
---
For the full list of changes in this build, please see the release notes.
Check out previous EAP blog posts for more updates and added features:
Please report any problems to our issue tracker or comment on this post. Your feedback is much appreciated!
Your JetBrains PhpStorm Team
The Drive to Develop
Subscribe to Blog updates