.NET Tools
Events
Recordings from JetBrains .NET Day Online '23 are available
On September 26, we hosted a free virtual event – .NET Day Online '23. This was the fifth annual edition of the conference, and we were absolutely amazed at how lively the conversation was! We'd like to extend a huge thank you to the wonderful speakers who joined us to share their passion for the work they do. 
This year we decided to experiment with the format and fit everything into one full day, instead of staggering the content over two days as in previous years. Over 6,000 people registered for the 11-hour event, and we were thrilled to host them. For those who couldn't join us – the whole livestream and each of the talks separately are available via this playlist.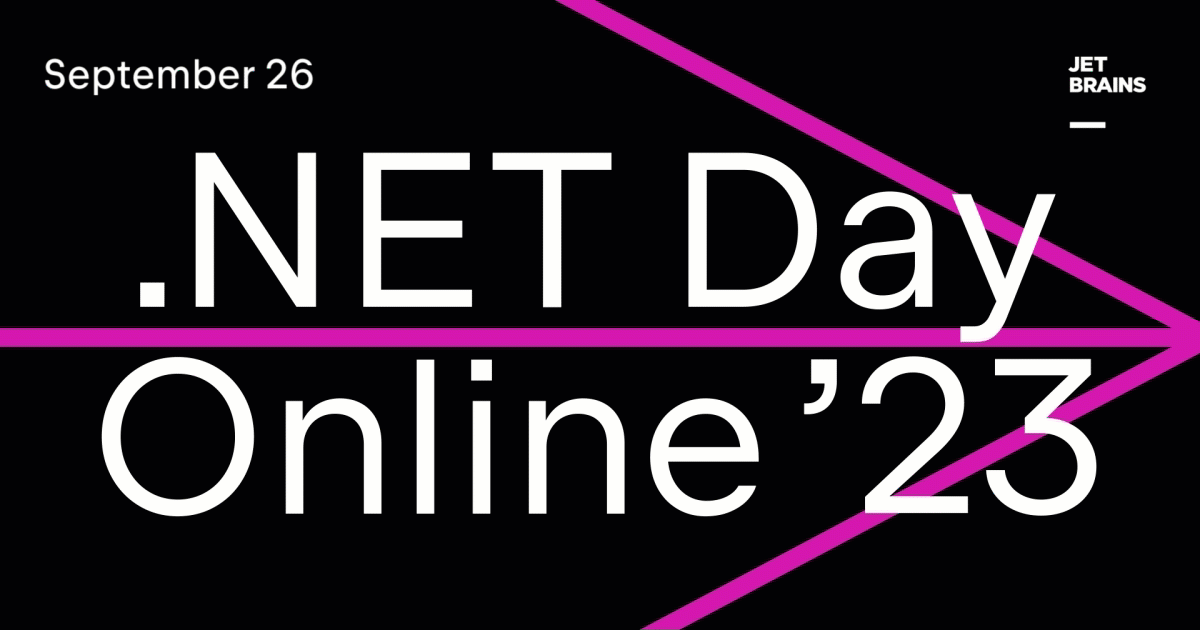 We discussed various topics such as C#, F#, Blazor WebAssembly, cross-platform development with Avalonia, xUnit, and Entity Framework Core, as well microservices architecture, the various aspects of setting up and automating observability in software, and much more. Feel free to reach out to speakers if you have any questions or comments. You can find their contact information in each video's description or on the event's website.
We also want to thank the whole .NET community and .NET Foundation for supporting our event. And finally, please leave any feedback you might have in the comments section.
Subscribe to Blog updates